Veteran
December 4, 2012
I remember the first time my dad went off to war...
Haha, no I don't. The first time when I was alive that my dad went off to war was when I was just a baby. The longest he's been gone was fifteen months. It's a long time to be without a dad.
Since then I've moved nine times. It hurts moving every two years but I can't complain. My dad was in the Iraq war.
My dad's a veteran.
Earlier this year was veteran's day. Some people thought veterans were people who DIED in a war but they're not. Veterans are people who served in a war.
My dad's a veteran. My dad loves serving his country. It gets hard and sometimes we want to quit; but hey, who doesn't want to quit everything at one time or another?
I love my country. And, so, I love the veterans who work hard to protect my country. I know I probably don't have the strength to.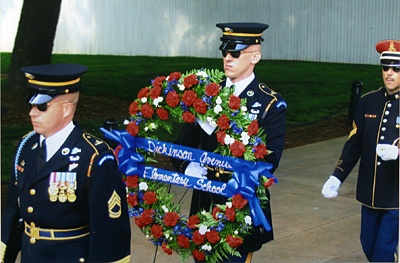 © Alejandra D., Milford, CT