Mother: Marcia H.
MAG
I am lucky to have a great person in my life. My mother, Marcia, happens to be the one I look up to every day and want to be like when I grow up. She means the world to me.

Without my mother, I would not know what to do with my life. In a special way I am just like my teacher, my mother. I would not want to change that.

At the age of 16, my mother had my brother, Nathan. She became an adult at an age when her friends were out partying and having fun. She went to school during the week and stayed home with him the rest of the time. My mother was determined to take responsibility for her actions and for that, I applaud her.

All my life, she has taught me to be myself. She told me to develop my own identity and not try to act like anyone else. I see her treating others with respect and generosity, which makes me want to have those same qualities. My mother always tells me that I can go far as long as I work hard. She gives me the strength to try.

Everywhere I go, people tell me I look like my mother. Sometimes they ask, "Are you Marcia's daughter?" I have the honor to say that I am, and I would not change that for the world.

My mother always asks how my day went, showing me she loves and cares about me. I look up to her. She has the best personality, the sweetest heart, and the cutest smile. She has taught me everything I need to know in the world. I treat everyone with respect and a smile. My mother is everything I want to be. During my 17 years, she has inspired me and I thank her with all my heart.

My mother is the most special person in my life. I wish I could take her everywhere I go. She is my world. She has taught me the fundamentals of life. Not a day goes by when I don't think, I want to be just like my mother when I get older. I wish everyone could meet my mother, my teacher, and see how wonderful she is. I am lucky to have such a great person in my life.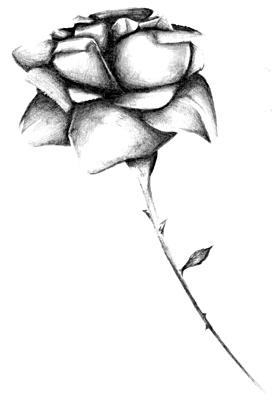 © Yisrawayl G., Philadelphia, PA