Grandfather Peter Newman
MAG
A hero is someone who is brave and stands up for what he or she believes is right. I don't know about you, but when I was little, for my bedtime stories, I wanted my mom to tell me about her childhood. She would humor me and tell stories about my grandparents. Unfortunately, my mother grew up with little money and a father who smoked and came home drunk, which made him moody and violent. My grandparents actually split up several times. Now, I know what you're thinking - oh, her hero must be her mother - but actually, this story is about my grandfather, the alcoholic, and what he did to turn his life around.

In 1983 my grandfather had three heart attacks in one week. As a result, doctors implanted a pacemaker. Two weeks later, he turned his life around and quit smoking and drinking. I guess you could say he wanted to make up for his mistakes, and luckily, everyone gave him a second chance.

The following summer, all of my grandpa's family gathered at Niagara River for a reunion. He decided to take my mom fishing in a motorboat. Out of nowhere, another boat appeared with four passengers. When they started standing up and rocking the boat, it didn't take long for my grandpa to realize they were intoxicated. Niagara River is a dangerous place to swim, especially without a life jacket. The four ended up tipping over their boat and my grandpa's first reaction was to jump in and save them, not thinking about his own safety. He managed to get three out and then looked back to see my mother reaching for a hand in the water. My grandpa screamed for her to stop, knowing that she'd be pulled in. The last man was stuck in the mud, and couldn't get loose. By the time my grandpa got to him, the hand had disappeared, and he was gone. Two hours later the search and rescue team found his body and took the survivors to the hospital. Their families thanked my grandpa for his courageous efforts, and later sent him a thank-you card saying the survivors were fine.

My grandpa began trying to help others after that incident, and a few years later, he had another chance. He lived next door to an older couple who had no one but each other. One day a distant smell of smoke seemed to come through the walls. Everyone knew the couple smoked, but my grandpa went to see if they were okay. Approaching the door, he saw smoke. Knowing they were still inside, he broke open the scalding door and found them passed out in their lounge chairs. He dragged out the man first, and then the woman. This was difficult because she was quite large, but he kept pulling until they were both out. Later, he learned she had fallen asleep with a lit cigarette that had fallen onto some paper, causing the fire.

The following day the newspaper had a picture of the house, and the reporters made it sound as though the police had saved the couple. Below the photo, the reporter wrote that my grandpa had "helped." He didn't mind

because he knew what he had done, and that was all that mattered.

Thirteen years ago, my grandfather was living a great life with two grandchildren and another on the way. He couldn't have been happier. Then things took a turn for the worse. My grandma was in a car accident, hit head-on by a drunk driver. Without a seatbelt, she flew through the windshield and suffered a severe head injury. We didn't know if she would ever talk again. This shattered my grandpa, but he never gave up hope. He was by her side every day for a year. She finally was released from the hospital, handicapped and with permanent brain damage.

We knew things would never be the same, and took care of her as best we could. Grandpa did everything. She lost the ability to move her fingers, so my grandpa fed her, changed her and moved to a more handicap-accessible house. The hardest part was trying to make her comfortable, but Grandpa made it work.

Watching him take care of my grandma by himself for all these years was hard for everyone but I never remember him complaining. My grandma needed round-the-clock care, and somehow he was there for her and us. His family always meant the world to him. Two years ago, he passed away, but he will remain a hero not only to me, but to those he saved, too. Our memories of him and his good deeds will never be forgotten.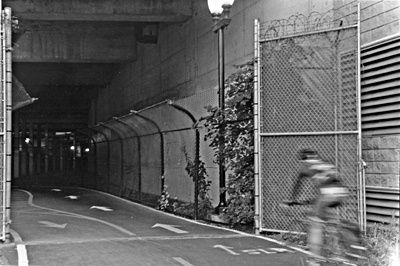 © Claire E., Bethesda, MD