Grandfather John Knox Beardsley
MAG
His shirt pocket showcased a rainbow of pens and a small notepad with a marble green cover - the makings of the proverbial nerd. What sort of person goes through his day with purple, black and blue ink stains lining the bottom of his shirt pocket?

Research shows that humans only use a third of their brain's cognitive capacity. I was privileged to know a man who constantly strived to prove otherwise. John Knox Beasley always exhibited an unquenchable thirst for knowledge. He attended college at 16 to become a chemical engineer. After completing his schooling, working on secret projects for the government during World War II and earning a doctorate from MIT, he married, had four children and still managed to patent several chemical processes before reaching middle age. He also succeeded in exhausting an endless supply of pens and notepads.

While his field of work may not inspire me, his ruthless determination, enjoyment of intellectualism and infinite quest to learn provide a fantastic blueprint for the developing mind. However, his zest for life and learning were not confined to his work. Music, art, history, the stock market, children, photography, all components of business, flying airplanes and sports engaged his attention and spurred conversation.

As a grandfather, he meant more to me than any book or valuable resource. Always drawing from his personal ink-laden database, a wealth of stories, experiences, advice and helpful quotations displayed his boundless intelligence. He is no longer here to remind me to complete the extra problems for algebra, or to explain why reading is more effective than watching television. But, I do share his dream of learning. He once told me, "Never end a day without learning something new. You'll be wasting a whole lot of good space."

I reach into my shirt pocket to retrieve a pad and pen; a black and blue circular stain is left behind, but I do not see a ruined shirt. I do not feel like a nerd, but rather a proud intellectual, and I'm never sorry to follow my grandfather's example.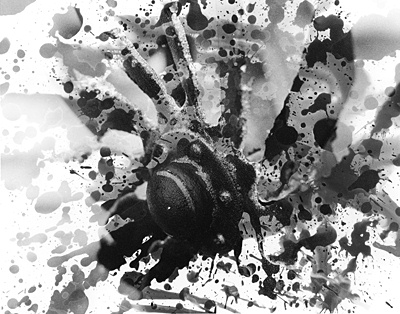 © Dana C., W. Lafayette, IN