The Sacred Sacrifice
October 28, 2012
You've heard the word sacrifice all the time, but what does that mean to the average person? The webster dictionary describes sacrifice as an act of giving up something valued for the sake of something else regarded as important or worthy. I, for one, believe and know that our freedom is very important and worthy, and so is America's soldiers. It seems that our nation has lost its gratitude for these phenomenal people and their families. I know many people, even myself take for granted the veterans that fight for our freedom, but do you ever stop to think about the families that these warriors belong to?
One writer describes a daily sacrifice: " Every single night for the past 11 months, Doug tucks Bradley, 7, and Alyssia, 4, in to bed and at least one of them -if not both- cries and says, "I miss my mommy." Doug tells his children that mommy will be home soon and they reply, "but you always say that." These men, women, and their children offer up their goals and dreams, their livelihoods, and their futures on the altar of freedom for you. They are every bit as much our Nation's heroes as those who wear the uniform. This silent sacrifice of these noble people has gone unnoticed for too long.
The soldiers themselves are amazing. The way they are willing to fight for the freedom for not only their country, but others; should be an example for their fellow citizens in the United States. One veteran that I know, is an example to me. Not only in the way he leads and conducts his life but the way he helps others. The way they he so charitably offers to help his wife with cooking, the way he takes time out of his own life to cheer up a child. Maa?fu is a role model for myself and my family.
Families such as Doug's are bending over backwards just to make ends meet. It is safe to say that this storyline is nothing new to the history of this unnoticed sacrifice. The word sacrifice now means a whole new level. A whole new level of not seeing "mommy" for 6 months, a meaning of putting that master degree on hold, a new meaning of a family separation, of having a constant cloud of anxiety, a cloud that never goes away when their service members are out in the field. The word sacrifice, is a daily term used and acted upon by any militia family.
In almost a year America has lost 6,337 service members from the combined wars in Iraq and Afghanistan. In most cases these soldiers had left behind supportive families, parents, partners, boyfriends, girlfriends, cousins, aunts, siblings, uncles. Many of these deceased warriors had not yet reached the age of 30, and most were parents. Can you imagine being left a single parent by the bravery of your husband or wife? Can you comprehend what it would like to have one parent when just last week you had two? Can you fathom the pain that grips your heart when you find out your sister passed away on the battlefield?
The time to thank these heroes has long past. We must not live in ignorance to these undeniable and unforgettable relinquishments, but stand up and support these noble and united individuals.These strong people will not be swept under the rug. Not after what they have done for us. We have to rally for these families, we must be there for them, because they have done the same. These heroes and their soldiers are fighting for the rights and freedoms that we often take for granted. They are fighting for you. They deserve nothing less.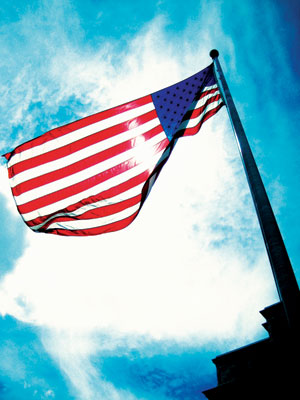 © Seita O., Palatine, IL