Cousin - Lance F.
MAG
The strongest person I know is 18 years old and weighs 78 pounds. The strongest person I know studies sports statistics as though it were a college major, but can't throw a baseball. The strongest person I know remembers every joke he's ever heard, but lacks the ability to tell one. The strongest person I know is James Lance Flake.

When Lance was born, everyone feared the statistic: a one in two chance. His mother had the disease, and that meant that he, a seemingly perfect baby, had a 50 percent chance of having the gene that caused cerebral ataxia. He developed perfectly as a toddler, starting an obsession with sports and parroting jokes to make people laugh, but when symptoms began to appear, the statistic became real again. Over the next few years, the disease began to commandeer his body. As his eyesight degenerated, his father bought a telephone with big black numbers and a big screen TV. As his muscles stretched and thinned, his walk morphed into an unsteady wobble and he settled into a wheelchair. As he lost control of his tongue and throat, his speech began to slur, and people had to listen harder. This disease has shriveled his body, taken his sight, movement, and speech.

I don't understand why anyone should be cursed like this. I don't understand why his beautiful mother had to die at the age of 40. I don't understand why his sister, a once-energetic cheerleader, can no longer walk or see. I don't understand why disease is so lopsided in this family - claiming a mother, a son, and a daughter and leaving Uncle Scott on his knees, questioning God.

But Lance understands. This disease may have taken his body, but it has left him his mind. He knows that whatever happens will happen whether he likes it or not. He also knows that he has the choice to do his best with what he's got.

Knowing about an organization that grants wishes to terminally ill kids, he wrote a letter and was granted a vacation in Hawaii. He knew that 18-year-olds are allowed to skydive, so he was strapped to an expert and jumped out of an airplane. He knew that prom royalty was being chosen, so he put on his biggest smile and became the 2005 prom king.

Lance knows that every day when he wakes up, life will throw him a curve ball, so he takes a deep breath and swings the bat with all his might. Ironically, Lance has taught me the power of optimism and gratitude. I complain about getting ready for college; Lance wishes he could go. I complain about having to walk to school; Lance wishes he could walk from his bedroom to the kitchen. So I have learned to be grateful. I have learned, from the strongest person in the world, how to be grateful.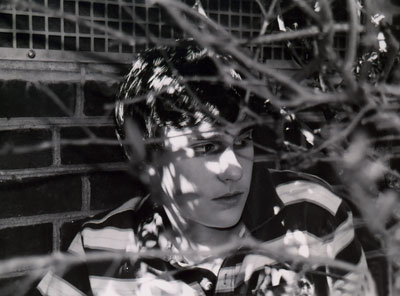 © Kyle W., Pompton Plains, NJ