Mother: Susan N.
MAG
Heroes come in different forms. They are the people who save lives and the people who endure hard times. My hero is my mother. When she was diagnosed with breast cancer, I was shocked. I didn't understand how she could appear so healthy while a deadly disease lurked inside.

My mother has never had the best of luck with health. Soon after she and my dad married, she was diagnosed with Hodgkin's disease and that treatment prevented her from using radiation to treat her breast cancer. Therefore, she went through a mastectomy to remove the cancerous cells. For a month after her surgery she was incapable of doing anything.

It was after this surgery that my mother impressed me the most. Her inactivity really frustrated her, but she never complained. She is a strong woman. Unlike some, she never questioned why she had gotten cancer. Instead, she accepted it and remained optimistic. She did not want pity, just the support of her family. Because of my mother's illness, I had to step in to do many of the daily chores. Previously I would have begged not to, but I knew this was my responsibility.

Those weeks passed slowly but by their end I had a new respect for my mom. I didn't realize all the things she does on a regular basis. Simple things like cleaning, cooking, laundry and bills really started to become a hassle. While I was Cinderella at home, my brothers were out of town working and at school. They didn't get the opportunity to realize what our mother does for us, nor were they able to see her courage firsthand.

During all my mother's health issues, I saw the amazing support group we have. My parents' friends couldn't have done more. They stopped by on a regular basis, cooked meals, and supplied us with anything we needed. Their support helped us endure these hard times. And most importantly, it confirmed that we will always be there for each other.

My mother is healthier now and back to her normal activities. Our lives are busy but I am a little more willing to help out around the house. My mom so impressed me during her recovery. I admire her ability to remain positive and can only hope that some day I am lucky enough to be like her.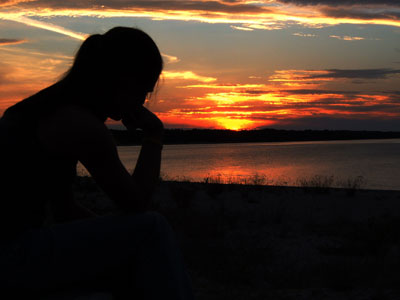 © Hilary L., Rogers City, MI