Nurse Florence Nightingale
MAG
My interest in nursing has led me to believe that Florence Nightingale was a great leader and amazing influence on society. She led many women's rights groups and was one of the first women to go into the field of modern medicine.

In 1853, Russia invaded Turkey and Britain, with France joining in. Eight thousand soldiers suffered from diseases including cholera and malaria due to the terrible conditions. Nightingale volunteered to go to Turkey and was astounded by the army hospital. The soldiers were unwashed and did not have decent food. The death rate was high. Nightingale attempted to change the hospitals but the doctors and officers so objected that she was no longer welcome in them.

Nightingale went public with this problem and soon was given a job organizing the hospitals and improving sanitary conditions. As a consequence she dramatically reduced the death rate of soldiers.

In 1856, Nightingale returned to England a hero. She helped form the Army Medical College, published two books, and raised $50,000 to create the Nightingale School and Home for Nurses in London. In 1859 she published another book arguing against the belief that woman could not have careers.

If I could, I would ask Nightingale what gave her the ambition to become a nurse when so many women did not have a job. I would love to discuss with her all that she did for society and women's rights. I plan to go into nursing and enjoy volunteering, as she did during the war. I will always give to others just as Nightingale did. I know we would have a lot to talk about if I were ever to meet my hero, Florence Nightingale.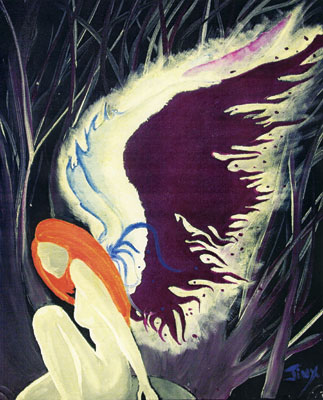 © Megan B., Youngstown, OH