Rwandan Hero Paul Rusesabagina
MAG
My outlook on life took a drastic turn last year when I learned about the 1994 atrocities in Rwanda. I first heard of the genocide when a survivor came to my school and talked about her experience. Hearing about the horrific murders made me ashamed that I had never heard of the Rwandan genocide and it bothered me deeply to realize that events go on in the world that deserve to be recognized, but for whatever reason, are not.

Listening to that speaker changed me, and afterward I learned as much about the genocide as I could. I read books, went on the Internet, and watched movies, becoming well versed in all aspects of the genocide. In my research I came across a man who became my biggest hero: Paul Rusesabagina, a Rwandan who managed to save over 1,000 people through sheer bravery and a selflessness that I doubt many have. You may be familiar with his story if you've seen "Hotel Rwanda."

I was ecstatic when I heard he was going to speak at Rutgers University about his experience in Rwanda. I never dreamed that I would be in the same room with Paul Rusesabagina, let alone shake hands with him, but I was lucky to meet this man whom I hold in such high esteem. His story captivated me because he is, in the purest sense, an ordinary man. You would be surprised to know he is fairly short and looks almost meek. The sacrifices he made for so many, however, is something that most people could not do.

When I met Rusesabagina I did not know what to say. Just as I felt ashamed after hearing the Rwandan woman speak at my school, I felt unworthy to be in his presence. With the shake of his hand, however, my feelings of inadequacy melted away. Even though it was only a brief moment, I was able to tell him how much his courage means to me.

Not many people can say they have met their hero. I have, and the experience will stay with me. His story makes me want to be a better person. I will never forget him, and if I am lucky, our paths will cross again.

It is a shame there aren't more people like Paul Rusesabagina and the woman who spoke at my school. So many seem focused on themselves and their own lives, myself included sometimes. I believe the ultimate sacrifice is being able to help someone in need with all your heart, ignoring what may happen to you. Paul Rusesabagina displayed just that: he risked his life and family to save others when they needed help the most. I aspire to have these qualities, which is why Rusesabagina is my true hero.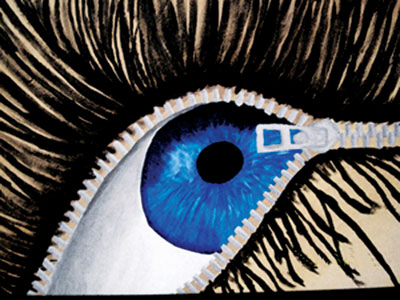 © Brad S., Lecompton, KS