Mother - Maribel O.
MAG
My mother is my hero, no competition. She is the greatest, most courageous woman I have ever known. She has done so much for my sister and me; no amount of thank you's could ever show how grateful we are for what she's done.

My mother was pregnant when she was 16 with my sister Julissa. Julissa's dad didn't stick around, so Mom was left on her own. Where was her mother, you ask? Well, she was the one who put her in that predicament. My grandmother, who lived in Mexico, wanted my mother to marry a man with money so that she would have a better life. So, my grandmother married her daughter off to the first jerk with money. My grandmother didn't care that he was much too old or that my mother didn't love him; all she cared about was her own belief of how much better off my mother would be. What my grandmother did not know was that this man only wanted one thing from my mother, and he did what he had to do to get it.

After her experience with my sister's father, my mother moved to California. She wanted a fresh start and she wanted my sister to be born there. My mother did everything for my sister, disciplining, loving and nurturing my sister to the best of her ability. My sister was her number one priority; Julissa was all my mother had. My mother felt alone and betrayed. She felt as if she couldn't trust anyone. My mother latched onto my sister and treated her the way her mother never had.

My mother didn't talk to my grandmother for a number of years. My grandmother was not the best mom and my mother knew it, but she still tried to make up with my grandmother. My mother has always been very forgiving and everyone, somehow or other, made up.

My mother met my father five years later and then had me. My parents were together until my father made a proposal my mother could not take. He told her, "Since Julissa is not my daughter, why don't you give her to your mother so the three of us can start a life of our own."

My mother was furious and said, "No man will ever, ever come between me and my daughters!"

That was the end of him. From that point on our life was like a roller coaster; we never knew where we would end up, though my mother made sure that no matter where we went we would be safe and loved. Most important, we would always have each other.

My mother is my hero! No matter how hard times got, we made it through. My mom is brave, and has a good head on her shoulders. She always knows what to do and how to make things better. She is my super mom.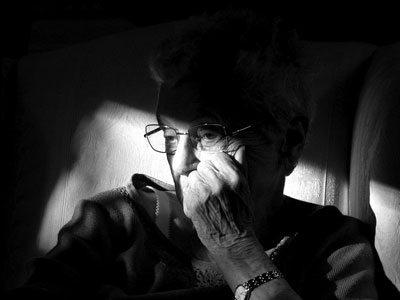 © Kate S., Hopkinton, MA