Another Hero.
June 20, 2012
"Perfection is impossible; you cannot live up to the standards of being perfect."

The words that are said to me almost every week by the same person would make me stop and realize how high my standards really are.
Many people hate my best friend, but I personally think that they don't know him. Why? Well, it can be because of how he may interject his words in the classroom rudely or create such derogatory comments to another person about a specified subject, or just for the simplicity of his intelligence.

Many people judge him for who he is in the classroom, for how he is loud, obnoxious, and always correcting the teacher. But what about outside of the classroom? Many of our peers don't bother to talk to him because they're afraid that he's the same outside of the class as he is inside.

When he approaches me, he may swear or yell, but that's to express his emotions, since his home and school life have both intertwined to create a catastrophic mess. At his home life, he gets beaten, yelled at, neglected, and maybe even kicked out of the house. How does he respond to this? Well, he just fights back. He doesn't let his inner emotions and fears get him, and he fights for his freedom.

His school life, however, is the result of his home life. At home, he is not able to do much of his homework because of how his computer is constantly taken away, his mother always calls the cops on him, and how he always forgets his homework at his Dad's, because his parents are divorced. His school life triggers much hate and loathe for the student, who is secretly vulnerable and helpless (but he doesn't show it), and many people do not believe his true stories.

How is this a hero? Well, frankly, it's his willingness to survive his substantially dramatic home life, and still have sanity left to give his time to helping his friends with their problems.

Many people don't know what kind of a friend he really is, what kind of a kind person he is, and how good of a guy he can really be. He's my hero because of how his charisma can save lives...and how his charisma did save lives, including my own. He's a hero because of his "push" in life, how he picks others up and exposes them to pure fun. He's a hero because of his sense of humor, his knowledge, how he uses his knowledge to help others, how he can understand you and your situations just from taking one good look at them. He sure isn't a Batman, Superhero, or any Green Lantern or Iron Man, but he certainly can change the world with his wits, his creativity, and his ability to step out of the line and stand up for what he believes in.

To me, that is a true hero.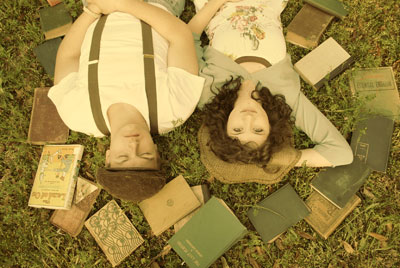 © Gabrielle A., Pensacola, FL