My Hero, My Dad
June 6, 2012
Now when it comes to my dad I love him and I miss him, he was the greatest man I know. He was and still is my hero. Whenever I was with him he kept a smile on my face and I was laughing almost all the time. My dad owns a ranch in Kanaio. It was his life and it's beautiful, I loved when I stayed out there and would wake up at 5 in the morning to the sun rising over the mountain and the cattle walking around right outside your door. I remember my dad telling me one day "baby girl, one day when I'm gone this will be yours and your siblings' responsibility". That made me so happy to know that one day I would get to do what he had been doing all his life, I would be able to make him proud like he made me.

My dad had been sick for a very long time, honestly for as long as I can remember. It was hard to see him in pain all the time. I always prayed for him and hoped for the best, but when he's in and out of the hospital almost all the time it gets pretty hard to stay positive, but that didn't stop him from keeping his smile on his face and keeping our family happy. His years of partying and drugs had been slowly catching up to him, until the day it did. He had a heart attack and was flown over to Oahu where he had open heart surgery. Now while all of this was happening I was in Oregon for a soccer tournament. I was very worried and was afraid that I was going to lose him without saying goodbye. My family kept me updated until I finally got home, but once I got home I had to go to Oahu where he was. Everyone was telling me that I needed to spend as much time with him as possible because this could be his last few days. All I could think was, no I can't lose him, this isn't happening. I remember crying endlessly while I was on the plane.

We were there for a week, when he finally started to get a little better. So I flew back home with my sisters to go and start getting the house ready for him to come home. I ended up moving in with my dad after that happened to try and help take care of him. It was hard to see him so sick, but I was glad to still have him around, I used to go sit on his bed with him and watch old movies. I remember when he would yell things at the TV about how they were doing something dumb. It would always put a smile on my face knowing he could still yell that loud.

Eventually my step mom and my mom started having problems again so my mom moved off the property and I had to go with her. When I left my dad was heartbroken you could see it in his eyes the night I left. I felt bad but there was nothing I could do. I would visit every once in a while, but soon I became very busy and wouldn't go over that often. At that time doctors were always giving my dad an estimate on how long he had to live. I hated that I mean how could you do that to anyone, how could you tell him he had a certain amount of time to live. The worst part is they were never right. I knew my dad was tired of everything you could just tell, but he took it one day at a time and didn't let it bring him down.

One day I got a message on Facebook from my aunty who told me that I needed to go and see my dad because he was getting worse, but I never got to it. Finally my sister called me and we went to go spend the night. By that time he was already unconscious, unable to talk or do anything. So that night I sat by his side and told him how much I loved him and cared about him. Before I went to bed I gave him a kiss on the forehead and told him it was okay to let go so he could be free of his pain. That night I had a dream about him and he was telling me stories of when he was young and memories that he cherished. Early that morning I woke up to crying, I got up out of bed and ran out to where he was. He had passed away, the first thing that I thought was, what am I going to do? He's gone, gone forever I won't ever get to see him again, hug him again, or hear his voice. My heart was broken, and I was sick to my stomach. I couldn't believe what was happening, my father, my hero, half of me was gone. I felt so alone but I knew I wasn't. I had my family there with me feeling the same thing. The date of his passing was March 26, 2011 around a year and 3 months ago, but it still feels like it was just yesterday. He is my hero because he stayed strong throughout everything and made sure that my family and I was okay, even if he wasn't. Whenever I miss him I just remember that he fought to stay alive and to take care or my family and I. The main reason he is my hero is because when things were at their worst for him, he tried to make it the best for us.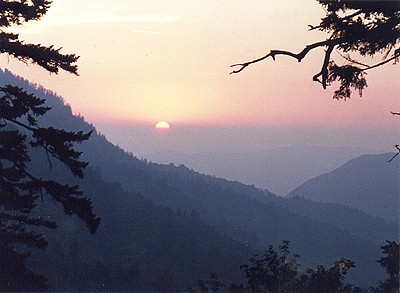 © Nicole P., Gouvernor, NY