My Brother, My Mentor, My Best Friend: My Hero.
April 20, 2012
Throughout my life, my brother Cameron has been a positive influence and an important resource. He has challenged me academically, athletically and spiritually, providing inspiration to succeed and reach my potential in many areas.
Cameron is a great influence because I see that his success is the result of his diligent effort. Watching this throughout my life has taught me that if I take the same approach, I can expect similar results. Most of my academic accomplishments have been inspired by his example. He ingrained in me the importance of education. He also showed me that making good grades is important not only for college, but also for my eventual career.
Growing up, Cameron was never extraordinarily athletic, although he enjoyed playing basketball and excelled at soccer. His dedication to getting better at the sports he enjoys, especially Ultimate Frisbee, has been more inspiring to me than he knows. We often play one-on-one basketball, and when we play a casual game, he insists on playing on a ten foot goal, saying that playing on anything lower will never make us better. His constant drive to reach the peak of his physical ability has encouraged me to have a similar drive in my athletic endeavors. Cameron's dedication to his favorite sports, even as recreation, shows me how hard I need to work at my favorite sports if I want to be the best that I can be.
Cameron's influence on me goes beyond the classroom and the sports field. Cameron has also been a strong influence in my spiritual life. Seeing him go on mission trips demonstrated how I could serve others who are less fortunate. I have now, because of his influence, worked on several mission trip type opportunities, and the sense of accomplishment he has taught me to value from these opportunities is more than enough reward.
Cameron fulfills the role of big brother, inspiring me to do my best in each part of my life and supporting me in times when I have struggled. Without his impact on my life, I don't believe I would be striving to reach my full potential. With Cameron as my example, I have developed a work ethic that has helped me to excel in school and sports, and also to mature in my Christian walk.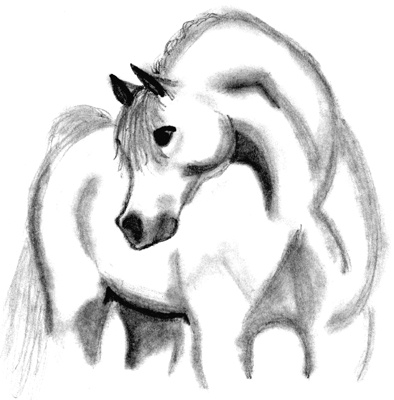 © Sarah G., Esperance, NY