Silent Hero
April 10, 2012
Through everything I've ever been through, my sister, Mekenna, has been loyal to me, even though it may have meant making sacrifices. The future is a scary place and I know that I can always turn to her for guidance. She has had a huge impact on my life, through music, academics, her goodness and charm, and the memories we've built together.

Mekenna has always been the most outstanding musician I have ever known. I believe that Mekenna was born with the natural talent and she has definitely taken advantage of it. She learned to play the piano and flute at a young age and has progressed very quickly. She is a singer and a piano teacher and is involved in so many musical programs; I can barely believe she handles it all. This remarkable talent and passion for what she loves influenced me to become a musician myself. Because of her example and talent, I was inspired to learn to play the piano. I've come to love it and I know I wouldn't be where I am today without her influence and knowledge.

Mekenna is the most intelligent person I've ever known. Throughout high school, she has been involved in various AP classes and numerous extracurricular activities. Even though she is constantly on the go, she can always find time for homework and has achieved a 4.0 throughout every year of high school. I've recently set the same goal because she taught me that if you put your mind to it and work hard every day, getting a 4.0 is simple. In eighth grade, she joined the Alps Program, which inspired me to do the same. I joined the Alps program halfway through my eighth grade year because I noticed it made a difference in Mekenna's life. She is so hard working and dedicated and I have absolutely no doubt that she will be successful in whatever she decides to do in the future.

I've always looked up to Mekenna for her wit and charm. She always knows exactly what to say at the right time. She sends our Mom into ridiculous laughing fits every day. Her intelligent sense of humor attracts people to her, which is why she has such a big group of friends. Best of all, Mekenna just has a happy spirit that makes her a beautiful person on the inside and out.
Mekenna and I have always been best friends. I remember as little girls, we would make up games and play them in the bathtub. Together, we had a wild imagination. Even though she enjoyed picking on me when I was younger, I still loved her so much because I knew she was only teasing me because she loved me. Over the years, through disagreements, fights, arguments, and memories, we've grown stronger together. I still look back on our past and laugh at the silly things we did…but then I realize that those times have barely changed at all. We still do crazy things together that we laugh about.
Mekenna's influence has driven me to do things that I otherwise would never have done without her example. I would be a completely different person without her in my life. Soon, she'll be leaving for college. I've shared a room with her my entire life and when she moves out and I have a room to myself, I don't think I'm going to like it very much. I'll miss her school papers being strewn across her bed, her piano compositions reverberating through the house when I'm trying to sleep, and even our silly little arguments. I'm so blessed to have such a wonderful sister. I know I'll always be able to count on her. She's the best sister anyone could ever ask for.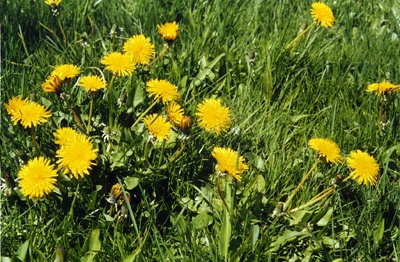 © Hoang P., Rochester, NY