It's Not My Choice
January 6, 2012
For me sharing how you really feel about someone or something to that person or to even a neutral being that doesn't have any effect or contact on/with the person or thing is hard. Holding it in? Harder. It's a constant worry, a constant feeling that somehow, sometime, this person or someone who will talk to me about the subject will find out. When I tell people things, I have a very tight list about things that I want them to respond with and how I want them to act. Most of the time, I just need someone to be there, someone to look at while I vent, making the event more effective and solid. I can actually remember that someone else knows exactly how it feels. I just don't want them to talk to me about it ever again or the tears will start.

I wish that everyone could have the same mindset, the same lesson, and the same thoughts as that teacher who knows that it's okay for guys to be emotional because it's true. Things happen, people cry, and people feel things. Usually, I'm scared and unwilling to tell people these things. I'm scared they'll judge me, it's because it's socially unacceptable to be a guy, who's upset. I'd like to thank my friend; Jessiny, for the following words, "Suck it up. No one gives a s***. Just talk to people about it!" Now, that sounds mean, but I'm going to be able to write and share this because of those "insightful" words.

She's leaving. She's not only leaving me, she's leaving everyone. It's not that I'm not proud of her, because she is doing something that makes her happy, something that will improve her life, it's something that will make her even more of an influence on mine than she already is. I feel selfish for being upset. She should only have to care about her life, but instead, she has to console me. Sarah Steinhoff is leaving.


Sarah is one of the most important people in my life. She has influenced me to do things that won't only better my life, she's done things that have inspired me to help and do things for others. Sarah has influenced me to realize that this world we live in is bigger than me, and bigger than her. I'm devastated she's leaving her job, because to me she wasn't only the adventure director at the Y, she was an extremely important figure in my life. It feels like she is resigning from that position, too.


"To go back to school," she told me as her eyes began to get watery, "to do something bigger and better with my life, something that makes me important." I had already cried about this for some time, and it was getting even worse. My face was red, my eyes were wet, and all I knew was that I wanted to say that she is important. It's true, she's important to me, she's important to my climbing team we need her. I need her. I couldn't say these things, I couldn't. I was too choked up with tears, if I said these words I would have completely lost it. In my life she was the person that I could tell everything to, and at that moment, I hoped she knew it.


She told me "I'll come back, I'm not leaving you. I'm only leaving my job." All I could manage was a nod. If I had tried to speak, I would have lost it. "I will always be nothing more than a text or phone call away." This made me feel a lot better, even if it didn't completely take away my tears. My feelings and thoughts now that I have had time to reflect and time to think I want her to know (even though she doesn't need my approval) I'm happy for her. With one condition; we have to stay in touch. I hope to God where ever she goes, it's a close enough school for visits.


I'm really glad that she is willing to still be my vent-everything-to person, someone I can trust with the truth. I also feel that no matter what she does, the greater she becomes, or the bigger things she does, Sarah Steinhoff is who I aspire to be.


I've learned so much from her. I've learned that there are bigger things than us out there, I learned how to be a leader, I've learned how to climb, I've learned that everything that happens is unchangeable and it's how we deal with it that makes us who we are, I've learned how to be myself, I've learned to care about people who believe in me, and forget about those who want to hurt me, I've been inspired to take harder classes, I've been inspired to challenge myself in aspects of not only climbing, but in school, and I've now learned how to cope with very hard situations that life presents all of us. Sarah has ultimately managed to show me how to make decisions that will affect my life on a huge scale. I can really go on forever, this list never ends. If I can say one thing about how she's been a huge influence on my life it would be; she's taught me how to live.


Through finding out she won't be director of adventure anymore, I've learned how to process and properly cope with tough things. When you think about it her decision benefits both of us. Sarah's choice brings me a tough lesson, but it's also a good one, I've learned that I'm not the most important person in the world, but she has told me that I am going to be an important person in the world, her belief in me is what is going to get me through important things; like school. Because of her, I have a strong desire to do more than the minimum, more than the average. She has already made a lasting impression on my life, it's one that I will remember forever and hopefully be able to leave on others'.


Finally, I've learned that I need to be happy for her. I need to support her in what she wants to, and does do. I figured out that it is her life and right now she needs to worry about her life more than she does about mine. There is a reason I am okay with this, now. She has taught me how to be okay with it, how to understand it, and how to feel about it. I don't know when, who, or why, but someone put Sarah in my life. They wanted me to learn from her, and because of this I believe that I can be more than the average person. I can do what I want and need to do for myself. Sarah, you're really important to me. You're the coolest person I know, you have the personality and mindset that I hope someday I can learn to have. Thank you for being there when I need you, I just want you to know you're not getting out of this that easy. We're staying in touch, and you'll always be important to me.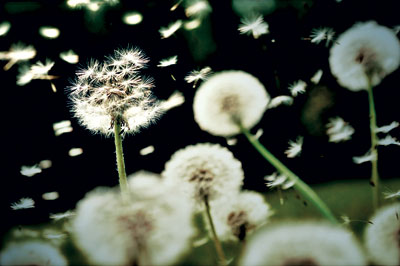 © Haley L., Anchorage, AK