This is MY hero
November 6, 2011
When we look at the world around us, we often don't think of the soldiers who sacrificed their lives to get us here. The men in World War II are part of the greatest generation. These men never discussed the sacrifices made during the war. Along with these men was my grandfather, Russell Dale.

My grandfather is the one I look up to the most. He served in the Marines during World War II and was part of the second wave into Iwo Jima. My grandfather, Grandpa Russ was scheduled to just bring supplies into Iwo Jima but he ended up fighting on the island instead. Russell had to take weapons off of dead soldiers because he didn't't have anything to fight with. Food was scarce in Iwo Jima, he ended up eating rice for a whole month, 3 times a day. Russell saw action in the war from February 1945 until September 2, 1945.

My grandfather never spoke about WWII, I think it was because of what happened there. My grandfather lost his best friend in battle. Grandpa Russ was strong and brave. He is my hero, he was honest and his bravery really showed through his character.

Grandpa Russ became an algebra teacher in later years. He used to help me out with my math whenever I struggled. Grandpa Russ made everything easy to understand, it just clicked, all those letters and numbers came easy to me as I began to understand them. I really wish I was as good at math as he was. He seemed to know everything, his brain was full of knowledge; I hope mine will be too.

I could tell that Russell loved his teaching job, even at his funeral old students would come by and tell us how he was the greatest teacher they had or how they miss him. Grandpa Russ was loved by many people. When I am grown up and teaching, I want my old students to come by and tell me how they wish I was still their teacher. Grandpa Russ is why I want to become a teacher.

Russell Dale is nothing short of a hero. He helped our country, students, his friends and family, along with always being pleasant. But, Grandpa Russ was also MY Personal Hero as he always helped me strive toward my dream of teaching and helped me with other goals. He supported me in everything I did. Grandpa Russ is my hero, and he will always be.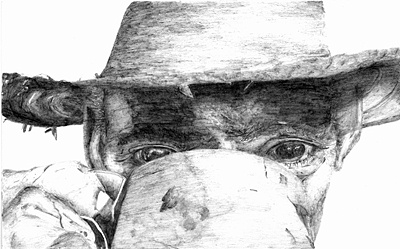 © Trisha L., Neosho, MO