Law's of Life
November 1, 2011
When the world says, "Give up" Hope whispers, "Try it one more time." This is a law of life that means the world to me now. I used to not agree with this quote because giving up seems to be much easier to do and you don't have to worry about failing. It wasn't until a very close friend of mine got ill that I understood what holding on to hope and not giving up truly means. Hope is a feeling of expectation and desire for a certain thing to happen.
In December of 2009 my best friend and love of my life Zach Shaffer was diagnosed with stage 4 testicular cancer. This was the most devastating news. How could such a strong believer and servant of God deserve to go through this? Zach never gave up on his faith. He kept pushing on. He always said that God allowed his sickness for a reason, but I didn't understand. Most people in Zach's situation would have given up and not tried to hold on to hope.

I thought that if God truly loved him he wouldn't let his child suffer, and go back and forth to many hospitals, and have many surgeries. Never once did Zach complain; he would say "God will bring me through." The verse that Zach stood strongly on out of the bible was Mark 11:24 "Therefore I say unto you, What things soever ye desire, when ye pray, believe that ye receive them, and ye shall have them." Zach believed that along with the many of us that prayed for him that God was going to heal him. I never really understood why God chose him to go through this. I felt like giving up and quitting church I thought it wasn't fair. Why did such a good person have to suffer with this incurable disease?
On April 6, 2011, Zach passed away. The cancer had spread too far. I was told that the last words from his mouth were "I'm a winner either way. Whether God chooses to take me or let me stay." These words showed me that he kept his hope through it all. He never once felt sorry for himself or got angry. Zach was an inspiration to many, even those who never met him, but heard his story. It was after Zach's funeral that I understood why he went through this. Zach was right. God let him go through the cancer for a reason.
All of Zach's life he preached on everyone needing salvation. At his funeral there were many teens who gave their heart to Christ during the service. This was Zach's ultimate purpose in life to lead the young to Christ. So from now on "When the world says, "Give up," I will listen for the whispering "Try it one more time."I will think of Zach and I will carry on what he lived his life doing, and that's leading the youth to Christ. Eventhough Zach has passed, he will be with me in my spirit and encourage me every day to live for God and to reach out to the lost.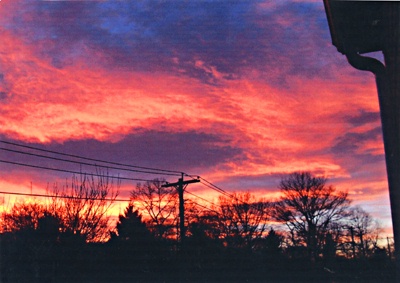 © Robbie M., Milford, CT