You only need HOPE
October 22, 2011
"Ms. Siddall? I'm stuck on how to do this," I raised my hand as she stood beside me; scanning the Algebra II problem I was working on. Her fingers rested on the side of the table for a few second as she processed the words in her head on how to explain it to me differently.

Ten years, that's how long I have struggled with math. Ever since I could remember, and even beyond then, I could never figure out math. And now that I am a sophomore in high school, math is literally kicking my butt. With Physics and world history, English and Spanish; math just seems like a distant object. I do not have time to sit at home for more than an hour and worry about getting the math homework. But, I do worry about passing the class of course.

"Ok so, what you do is…" She started explaining. I remember the first day of school still. I sat in the back next to the only girl I really knew. Ms. Siddall stood up front, with the biggest smile I have ever seen on her face. She was welcoming the new kids and welcoming back the kids she had in the previous years. As for me, I was one of those new kids. Not once have I had a class with her, let alone seen her around school.

I remember staring at her hair. A grown woman with hair I could kill for, coming just above her bottom. I have been trying to grow my hair out that long since fourth grade, after I chopped it off to donate it to Locks of Love. They make wigs for cancer patients; and that is when it hit me, the "news".

Over the summer she was diagnosed with bone cancer. She described how hurtful it has been for her, and how much treatment she was going thought. I honestly did not think too much of it except for one question that has always stayed on my mind, "how?" How in the world could she come to school every day and stand in front of the class and teach? Was her back made out of metal, or was her pain tolerance?

She teaches like no other math teacher does. It is like she's a high school kid all over again, except this time; she is helping and not learning. She makes jokes about the math lingo. She makes funny scenarios to remember how to solve a type of function. I actually looked forward to going to math class. She laughs and cracks jokes more then all my teachers combined. And the only time I see her yell at kids who acting up is when she is in pain.

I heard myself thank Ms. Siddall as she walked off. My math problem done, and I finally got how to do it. The next problem I did was not part of the assignment, but I was so excited I couldn't help but try it out. Staring at the paper, I thought Oh my goodness, I finally get this!

Most people ask themselves "why me?" but if Ms. Siddall said she never asked herself that, I would not be surprised. She comes to work every day, in pain or not, and teaches her students math. She goes through every medicine I could name off, been to the hospital more times in the last few months then I have been in my entire life; and yet, she still keeps her head high and her spirit strong. I never heard a single word come out of her mouth that sounds like anything but hope.

And that's all she needs; hope. She gives me hope that I can learn how to do math. And I will give her all my hope that she will come out of this. Cancer will not win because none of us will let it, especially her. If I could only have one role model to live by, you better believe it would be her.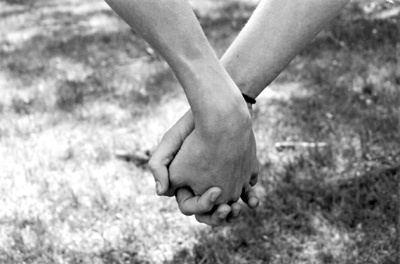 © Alexa T., Pompton Plains, NJ