Remembering Christopher Reeve
October 16, 2011
Today, I wish to share with you the memory of a great man, a person who was known as
Superman by all who knew him and all who wished that they had. Christopher Reeve was a
legendary man, husband, father, equestrian, pilot, sailor, and superhero. Mr. Reeve was born on
September 25, 1952 in New York City and he died on October 10, 2004 of cardiac arrest. Reeve
was married to Dana Morosini. He had three children; two with his ex-wife, Gae Exton and one
with his second wife, Dana Morosini. The children's names are Will, Alexandra, and Matthew.



On May 27, 1995, Christopher Reeve suffered a terrible horseback riding accident while
on his horse, Buck. He fell off during a cross-country event and landed directly on his head,
which caused him to shatter his first and second vertebrae and to become paralyzed from the
neck down. Consequently, his skull was disconnected from his spine. Reeve was rushed to the
hospital but there was nothing that they could do to repair his injured back, although the doctors
eased his pain with medication. Additionally, he underwent a delicate and tedious surgical
procedure to connect his head back onto his body. After recovering from the surgery, he was put
through months of rehabilitation, and he finally progressed to the point where he could breathe
without a ventilator for up to an hour and thirty minutes. During one poignant moment while he
was still in the hospital, Dana and several of the family members were talking about
Christopher's injury. Will, who was about five years old at the time, piped up and said, "Daddy
can still smile." This reminded the family that not all was lost!


Following his rehabilitation, Reeve had dedicated himself to fundraising for spinal cord
research through the Christopher Reeve Foundation. Up until his death he devoted his life to
spending time with his family, to curing spinal cord problems, and to public speaking to increase
awareness of the importance of spinal cord research. Christopher Reeve is an inspiration to me
because he didn't let this accident ruin his life. He took his disability and turned it into
something bigger than himself. He used this tragedy to teach others and to help those with
similar spinal cord injuries and disabilities! He also directed a movie called "In the Gloaming",
and he eventually funded scientific neurological breakthroughs! I believe that Mr. Reeve should
be in the Hall of Fame because he was Superman both on screen and off! When he had
numerous health issues of his own, he went out of his way to help other people in need and to let
them know that there was hope for them too! Therefore, Christopher Reeve will always be
remembered as Superman!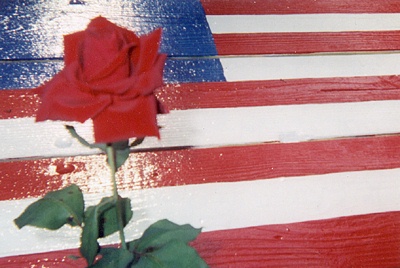 © Elizabeth H., Gulfport, MS