The Dealer that Traded Life for Heaven
September 13, 2011
Christopher Lee died in August of 2010 because of a problem that has been in his neighborhood for a longtime; jealousy and hate. He was shot several times and had no way to survive these wounds. Police investigated as much as they could but nothing came up after the incident with evidence good enough and stable. It all started near an intersection-- the memories of a man with a good heart began and the presence of him vanished. As even now his family still has hard times of letting him go.

Due to all the violence over small things with no chance to explain why, you get your last breath, but not enough to say "tell my family I love them". As of these issues lots of people have died of these horrific actions that have been done in all countries and states. They all have caused lots of loved ones heart-ache and hatred in their heart to go out and get revenge.

They feel better to know that the killer won't kill anyone else. In Christopher's neighborhood, there are two ways the suspect can get away: the police can lose evidence or witnesses just don't snitch. You have no choice but to live with it or move out. You can't expect the best all the time. My family and millions of other families, know how it feels to lose someone as close as Chris was to us.

Although, we fussed and fought, but we are still a family. Eventhough he thought a friend would never hurt him, this friend killed him like he was just a just trash being blown off the streets. They grew up together and everything, but sometimes the ones you think would never hurt you could be the one to hurt you first. He learned it the hard way – IN DYING.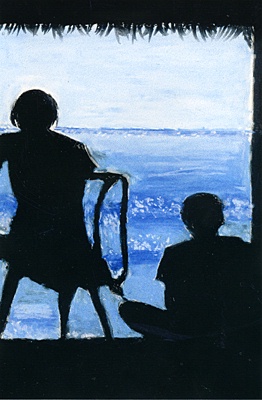 © Julia S., Haddon Heights , NJ