More Than A Name On A Wall
June 29, 2011
A young couple, two little boys, and a war brewing…Jo Anne and James Wesley Jr. were just another youthful, new couple in the 60's. Douglas Todd and Daniel Brent were their two sons completing the family. They lived together in California in a time when participation in the military was crucial. The United States government began sending U.S soldiers into Vietnam in the year 1965. By the end of the year 1968, 536,000 American troops were presently fighting in Vietnam to end disputes between North and South Vietnam. North Vietnam supported communism, while South Vietnam strongly opposed it. The United States sent money, advisors, and eventually soldiers to support South Vietnam as the fighting escalated. Our country needed as much support as possible. The little family was caught in the midst of the Vietnam War.

James Wesley Jr., or Jim, was already an active Air Force navigator when war emerged. Defending his country, home, and family, he departed for war overseas on December 28, 1968 at the age of 29, now a pilot. He celebrated his last Christmas with his wife and sons, Douglas and Daniel, who would turn four and two the following January. After he departed from Travis Air Force Base in San Francisco, Jo Anne, alone with her two boys, moved to Fort Collins, Colorado closer to family until Jim's return.

Over the next few months, Jim would send letters and tapes to stay in touch with his family, wishing Doug and Dan "Happy Birthday!" and filling them in on all his daily activities happening there on the base. On one of his tapes, recorded on March 5, 1969 he states how funny his squadron is and how horrible the food is. "Except the ice tea," he comments, "there is nothing else like it." He talks about his missions and says hello to everyone, even his dog, Boo. He closes with, "I will see you soon," and "I love you." On March 23, 1969, only a few weeks after this tape was made, Jim was piloting an A-26 airplane over Laos and 15 miles west of the Ban Karai Pass. The Ban Karai Pass was used for the transportation of goods and supplies to their enemy through Laos, a neutral country. This pass was very threatening and many aircrafts were lost there. Vietnamese rivals spotted his plane and proceeded to shoot it down. Because of his dangerous location, Jim and his co-pilot Robert Davis disappeared into the dense and unsearchable jungle. His current status was now MIA, or Missing In Action.

Back in Fort Collins, Colorado, Jo Anne and her sons were unaware of this event. Shortly after the crash, Jo Anne was away at a neighbor's house. Aunt Karen was babysitting Doug and Dan when military officers in full uniform came to the door. Knowing the seriousness of the condition, she at once called Jo Anne. Karen, in a nervous tone, began with, "Jo, you need to come home. There are two men in uniform here asking for you."

Jo did not ask questions, but replied, with an anxious edge, "Okay." Jo Anne immediately hurried home only to hear the tragic news of her husband's disappearance.

Throughout their life, Doug and Dan never had their father on Father's Day or Jo Anne a husband on their anniversary. She never remarried either, but instead prayed every day for his return. In 1978, a slight form of closure appeared when James Wesley Jr. was presumed dead. Furthermore, his name was one of the 58,256 soldiers' names on the Vietnam Veteran's Memorial Wall built in 1982. Next to his name, a cross was seen, indicating that he was missing. The last threads of hope were starting to fade. As years passed, Doug and Dan grew from kids to teens and finally adults, all without a dad to guide them. They both joined the military though, honoring both their country and their father. Doug followed his dad's footsteps by enlisting in the Air Force. Marriage and a family found Doug as well, giving his wife April a husband and his two daughters a father. Dan was appointed to the Naval Academy. Life seemed to carry on, but no one ever forgot about Jim. For twenty seven years, the whereabouts of Jim's remains were unknown. Close relatives lived in anxiety and anticipation for that one day they would be found. On May 24, 1995, his remains were discovered at the crash site in Laos. Everyone was taken by complete astonishment.

While at home in Colorado Springs, Colorado, Jo Anne received an important phone call from the Air Force. A military representative on the other line questioned, "Jo Anne?"

Not knowing what to expect, she answered, "Yes, this is she."

"We have recovered what we believe to be your husband's remains in Laos," he explained. A sense of relief and sorrow washed over her. This is the event she has been waiting for. At last, she knows that he is somewhere better, but still it hurts realizing that he is now gone. Afterword, she at once called her sons to notify them about their father. At the time, Doug was overseas in Italy on an Air Force mission. Dan was stationed in Hawaii at a Navy base. They both took in the information with a sense of grief and respect. Neither of them knew him well or even managed a final goodbye before his death. Overwhelmed, Doug made a call to April, his wife and retold his latest news. "They found my dad," he affirmed.

April, wondering in uncertainty and shock, though aloud, "Is he alive?" Confirming the remnants in October of 1996, all that was found of Jim was comingled remains with those of his co-pilot Bob Davis. These were amongst the first Vietnam veteran remains found in over 25 years. They were carefully collected and he was properly put to rest at his funeral in November of 1996.
~

My name is Mallory LeeAnne. Who am I? Remember earlier when I mentioned Doug's two little girls? I am one of them. James Wesley Jr. was my grandfather. I was born in 1995, the December after he was found. Still a baby at the time, I cannot remember attending his funeral. To this day though, I am shown videos, pictures, and told amazing stories of him. Our family and my grandpa's incredible story even made the newspaper to be retold. To carry even further his commemoration, my dad climbed Mount POW/MIA in Alaska carrying his father's eighty pound, solid bronze MIA plaque to the summit where it rests under a POW/MIA flag. POW stands for Prisoner Of War. In Washington D.C., the name James Wesley Jr. now exists with a diamond present on the Vietnam Veteran's Memorial Wall. Relatives, friends, and other victims of the Vietnam War can publicly view his name and join in our family history.

Grampa Jim's story has brought our family the ability to meet some especially amazing people. Upon moving to Alaska, my dad's squadron commander at Elmendorf Air Force Base recognized his last name. In thought, he mused our last name. He paused before inquiring, "Where do I know that name from? Was your father MIA?"

Doug, his attention peaked, replied with a questioning look, "Yes, he was." It turned out that this man was part of the Search and Rescue team who found my Grampa Jim's remains and identified them. Gary Riccardelli was also a man involved in our past. He was present at Grampa Jim's funeral. Approaching us, he avowed, "For eleven years, I never took off Jim's Memorial Bracelet. That bracelet stayed on my wrist until the day it literally wore to the point of breaking."

"Jim would have been truly honored," Jo Anne assured. In awe, we all listened. Tears welled up in our eyes and we were speechless. These bracelets were made to remember the soldiers who fought, died, or went missing during war. It goes without saying that even though this man did not even know my Grampa Jim, he treats him with the respect of those who did. While growing up, my dad and his brother also had a "big brother" who would take them places and do what boys like best. He was Eric Vogel and was such an important figure in my dad's life that we never lose touch and continue to exchange cards during holiday seasons. These are only few of many people touched by James Wesley Jr. and his accounts.

At this moment, I remember my Grampa Jim as a brave hero who gave his life for our country. All the people who knew him recall him as a funny, caring, and loving man. Nobody will ever forget about him as his story is passed down. Countless people loved and lost this man and he will stay in history honored as a father, husband, son, grandfather, hero, and friend. Although I never knew him, through the stories I am told, like the one above, I am allowed the privilege of admiring him and keeping him in my heart.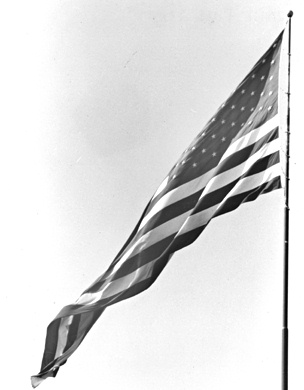 © Lauren B., Highland Village, TX