Daddy
June 1, 2011
Your truck's engine roars as you pull into our long cracked driveway. Remy, hears it too, as he starts to bark and runs for the back door, the nails of his paws hitting the tiled floor. I listen as the door screeches opens, you set your camouflage cooler on the back steps and the laces of your boots hit the stairs. Tom-Tom's paws quietly hit the carpeted stairs as he hears your footsteps walk into the kitchen. Sneaking past Remy, he heads straight towards where the oven is, ready for a treat. I sit at the old worn out kitchen table as you walk into the room almost always with a smile on your face.
"Hey smiley," you say as you place your cooler on the side of the chair, just like every other day.
I flash back to a time when I was five. Standing in the middle of the kitchen, I was hanging on your strong muscular arms and I felt like nothing in the world could hurt me.
"You can't grow up, you have to stay a munchkin," is what you would always tell me. I wanted so badly to grow up then, to be big like you. It seemed like I couldn't do anything until I was a "grown up." Everything felt out of reach. Now that I'm looking back I wish I could have stayed little. I wish I could have stayed that little innocent five year old, whose biggest fear was whether or not you could get that giant hairy spider before it disappeared. I didn't have to worry about the future because it seemed so far away. It was years away and to a five year old that seems like forever. Now I just wish I could slow things down; I'm on the verge of my senior year and I feel like everything is happening too fast.
I wish I could have taken your advice and not have grown up but we both know that couldn't happen. You did teach me something though, even if you didn't try. You taught me to never take any moment for granted, because even if at that moment I was a little five year old hanging on her daddy; in a blink of an eye, I'm this 16 year old teenager about to be a senior with my life spread out in front of me. You taught me to live my life to the fullest because it's short. Thank you for all you do. I love you.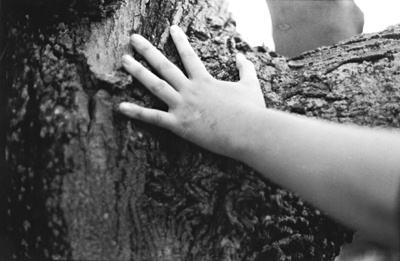 © Elana N., Marblehead, MA