Sir Francis Drake
May 11, 2011
Chapter 1 Early Life
Sir Francis Drake was a famous explorer, but what was he like in his early life? Sir Francis Drake was born in 1540, in Plymouth, England. When Sir Francis Drake was as the the young age of nine, Drake and his family traveled to Kent. The thing that some people didn't know about Francis Drake was that he was an apprentice. Sir Francis Drake's early life was intriguing!
Chapter 2 Exploring
Sir Francis Drake always dreamed that he would sail some day. Here are some reasons why. This explorer wanted to find an undiscovered continent believed to lie in some where in the Pacific. This ancient explorer also wanted to experience the possibilities of trade. Of course, Drake wanted to find other things then an undiscovered continent, he wanted to find the Western outlet of the Northwest Passage. Those were some spectacular reasons on why Sir Francis Drake explored.
Chapter 3 Accomplishments
Drake Has had many accomplishments but just how many did he have? Well, in mu opinion, becoming a captain would be a huge accomplishment, but one gigantic accomplishment he had was making a voyage around the world! Sir Francis Drake was even knighted by the queen, which was how he got the Sir in his name. On top of all of that he discovered a country and named it New Albion. Sir Francis Drake died in 1596, at the age of
fifty-six, he sadly died from dysentery. Those were some accomplishments of Sir Francis Drake.
Closing
Now, you know all about the fierce explorer, Sir Francis Drake. This brave sea dog was born in the year, 1540. Also, Drake proved that there was no Western outlet of the Northwest Passage. Lastly, Sir Francis Drake had many accomplishments. Francis Drake was amazing.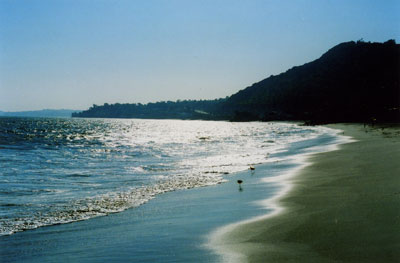 © Adam L., Washington, DC