Lauren Catherine Redden Searing
April 10, 2011
Laura Searing was an author who loved to defy stereotypes. In a time where woman, and deaf people alike were looked down upon, she shone in a light that was completely her own. Searing was a deaf author, poet, and journalist. She was truly a great person and defied most peoples definitions of a deaf person.

Laura Searing was born February 9, 1839 and died in 1923. She graduated from Missouri School for the Deaf. Searing lost her hearing when she was eleven. It was caused by being affected with meningitis which was cured by an ototoxic drug called Quinine. She learned sign language and attempted to read lips many times throughout her life but was never particularly skilled at it. Searing fully supported the teaching of speech to deaf children, which in her lifetime, was a very common thing. Throughout her lifetime Laura Searing met many famous and impressive figures such as Abraham Lincoln and Alexander Graham Bell. A railroad town in Minnesota was named after Searing, the first town to be named after a female artist. It was named after her alias, Howard Glyndon.

Laura Searing wrote under the penname Howard Glyndon. She wrote for many newspapers, the St. Louis Republican, NY Times, New York Sun, New York Evening Mail, and The Tribune among them. Searing's work was also published in many well-known magazines of the time. She also wrote a number of political books such as Notable Men of the House of Representatives. She was a journalist for many years. The fact that 'Howard Glyndon' was a woman was not a surprise to most people, they knew but blindly ignored it for it was an odd thing for the time. That and the fact that Searing was not only a woman, but deaf, amazed people.

Laura Searing was also a very gifted poet. She was very into political poetry. She often wrote about the Civil War. She also was known to write about landscapes and cities. She wrote the famous poem Belle Missouri the war song of the Missouri unionists during the Civil War. A collection of her work about the Civil War was published in the book Lyrics of Battle. Another poetical book by Searing was called Sounds from Secret Chambers. She also wrote a collection of poetry about California called Of El Dorado. Most people of the time believed that deaf people could not write poetry yet every one of Searing's poems had perfect rhythm and vibe, smoothly flowing from the page in a rhythmic fashion.

Laura Searing was an impressive American. She defied the status quo and became something nobody believed she could. She was a very gifted journalist and poet. She never gave up and pushed past her deafness to succeed in doing what she wanted to and nobody thought she could do.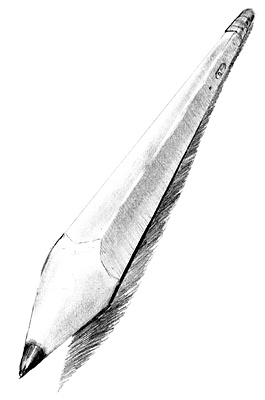 © James H., Philadelphia, PA