Small Town Southern Girl to Motown Hero
April 5, 2011
People don't realize how truly admirable a person is until their gone, but that isn't my case. I've found that my aunt is one irreplaceable, courageous, and downright astonishing person. My Aunt Nean is my real personal hero.

John Lennon's song states "Imagine no possessions." My aunt lived without indoor plumbing or telephones and there were no "fancy gizmos". She lived in the tiny town of Harriman, Tennessee. The ultimate dream was to have a "decent" job. My aunt was one out of three people in all her generations to graduate.

Moments after graduation were spent on their way to Detroit, Michigan, for jobs. Jumping into the field of accounting and banking, she worked at several places. Her first careers began at Central Bureau Offices and then Blue Cross Blue Shield. A HUGE achievement was being awarded the longest working employee at Blue Cross Blue Shield.

My aunt decided she wanted leave BCBS to embark her own business; a Christian card/gift store. Without college, she attended night school. Aware of the costs and risk of failure in creating the business, the market ended her entrepreneur dreams. Hence she worked at a mortgage company, continuing classes in real estate as "extras". The newest goal was passing the final exam, she acquired that.

Within the time of working the mortgages and taking night classes; my aunt was diagnosed with a war of life, breast cancer. Quitting her job she fought for five years. Nothing stopped her from fighting, and she always held her heart of gold. My aunt's life story taught me, when the road of life gets rough giving up and letting go seems the only hope, it's not. My aunt never let go and neither will I; my everyday hero forever.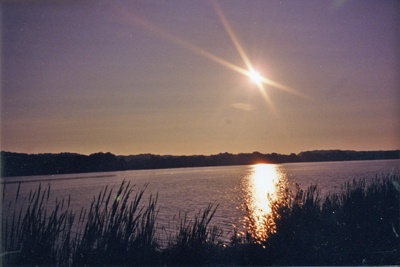 © Gabrielle C., Struthers, OH