An Unlikely Hero
January 1, 2011
Heroes are everywhere, all over the world. However, the ones that get the most recognition are the ones who do the most noticeable things. Those people who saved lives and helped the injured through the terrorist attack of nine eleven, are heroes. Heroes are like the people who provided shelter and support for the victims of hurricane Katrina. Someone who helps another in crisis, is a hero. The word hero makes you think of Superman, and Wonder Woman, but those heroes don't truly exist. Also, heroes aren't always given credit for their work.

People do great things for others every day; whether it is as simple as helping find a lost pet or sacrificing ones self for another. Personally, I have never lost a pet or had someone sacrifice their life for me, however, I do have a hero. His name is Robert Daniel Baron, and he is my father. This man is my protector, caretaker, and support. Throughout my entire life he has been there for me; when skinned knees were my biggest hardship to now, when I face my future.

About two years ago, my dad was diagnosed with multiple melanoma, more commonly known as bone cancer. Watching him fight through his pain and work to regain his health for me, was the time when I realized that he was my true hero. I didn't ask for anything, but he gave me the best gift anyone could have ever asked for, he survived. The reason he survived, he tells me, was his thoughts of me. He fought for me; fought for going to my eight grade promotion, my high school and college graduation, watching his little girl grow up, get married, and have children of her own. I would not be the person I am today had my father not fought for his life, and mine.

To be perfectly honest, had he perished, I believe that I would be participating in activities that I wouldn't be proud of and making decisions that would be detrimental to my existence. In my heart I know he is my hero because each day he smiles at me and tells me he loves me. Yet, somehow, I truly believe that if he weren't alive to tell me this daily it would somehow slip away and fade into my past. In some way, I would have forgotten what it meant to be daddy's little girl. My hero, my father, saved me in this way.

His actions let me live my childhood as a child and gave me what every person needs: a daddy. As I look back upon the past two years when I was supposed to be fatherless, it hits me just how lucky I am. What is a hero exactly? There is no true definition of the word. To everyone a hero is different. To some people a hero is someone like a police man, or a fire fighter. To me a hero is someone like my father. Heroes, whether big or small, change peoples lives forever.

.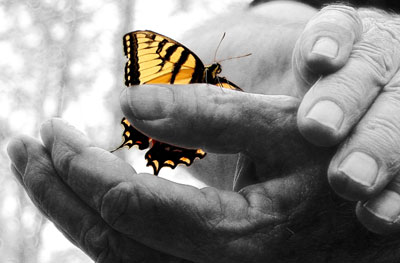 © Katie K., Macon, GA