Courage to Stand Strong: Another talk given in church
November 30, 2010
Joseph Smith lay on the floor of a filthy prison, tired and restless. On the floor beside him lay several other men of the church who had, like him, been taken from their families and bound. Joseph shuddered from the bitter cold as he listened to the banter of the guards. The guards were speaking of horrible things they had done to the Mormons who were living nearby. They spoke of burning houses, tarring and feathering, and other vile acts. Anger kindled inside Joseph's heart. He couldn't let such talk emanate any further. He stood up. The guards stared in surprise as they saw the anger in his eyes.
His voice rang with sharp conviction, "SILENCE, ye fiends of the infernal pit! In the name of Jesus Christ I rebuke you, and command you to be still; I will not live another minute and bear such language! Cease such talk, or you or I die THIS INSTANT!"
The room was silent. The guards sat quietly. Some gave Joseph their weapons, some begged for his forgiveness. Some left the room and others waited silently for the next guards. Joseph lay back down and did not say another word the entire night.
This inspiring story is a perfect example of the theme of my talk today; "courage to stand strong." This is the theme of EFY this year. I chose it because 1) EFY comes up with good themes. 2) It is a topic that every one of us can learn and grow from. The scriptures often speak of standing strong, with stories of prophets standing for what they believe in. An example of this can be found in Chapter 17 the book of 1st Samuel; the story of David and Goliath. David is best known for slaying the behemoth known as Goliath the Philistine. David was a small shepherd boy who volunteered to fight Goliath so that the Philistine army would leave Israel. When he volunteered to fight the giant, King Saul himself said to him, "Thou art not able to go against this Philistine to fight with him: for thou art but a youth, and he a man of war from his youth." David quickly responded to say "Thy servant slew both the lion and the bear: and this uncircumcised Philistine shall be as one of them, seeing he hath defied the armies of the living God."
David had the courage to stand strong in defense of his people and his God. He faced the threat of death bravely. And his courage gave him strength to prevail, for in verses 49 and 50 of Chapter 17, it reads "And David put his hand in his bag, and took thence a stone, and slang it, and smote the Philistine in his forehead, that the stone sunk into his forehead; and he fell upon his face to the earth. So David prevailed over the Philistine with a sling and with a stone and smote the Philistine and slew him; but there was no sword in the hand of David."
These verses tell the story of a young boy having the courage to take a stand. There is another young boy that faced death more bravely than I can say. His name was Errol Brady Teichert. He was my dad's youngest brother, and I am named after him, but his courage is so inspiring that I cannot hope to live up to him. He was diagnosed with brain cancer at the age of 14 and fought with it for three painful years, until he died at the age of 17. My father spoke at Errol's funeral. The following is taken from the talk my dad gave:

One Sunday night about 2 weeks prior to Errol's passing, the family was all gathered around after dinner, when Errol asked for a priesthood blessing. He had not said anything that made any sense in days, so we were surprised to hear him make such a plain and straightforward request. Before we began the blessing, Errol asked if he could say a few words. We asked him if he wanted to say a prayer, and he said "yes." Most of the contents of Errol's prayer are too sacred to reveal in a public gathering, but I want to tell you that, four or five times, Errol said with such humility and sincerity, "thank you so much for all your blessings." To quote Parley P. Pratt, "I have seen Congress in solemn session to give laws to a nation and judges clothed in magisterial robes with life suspended on a breath, but dignity and majesty have I seen but once." I thought, "My gosh, this poor kid can barely move his limbs. His body is withered away to 80 or 90 pounds and is in constant agony. He has gone blind, mostly deaf and has a perpetual ringing in his ears. He is enduring a living hell and still he is thanking the Lord for his blessings. Never before in my life have I seen such humility and submissiveness of that character. Amid all of the pain and agony, Errol was never mad at God." When others said, "curse God and die," Errol reminded us all that is was for a purpose…

Brothers and sisters, my uncle faced his death with the utmost courage and strength I have ever seen. The cancer destroyed his sight, took away most of his hearing, and withered his body to less than 100 pounds… and still he had the courage to sit down and say that prayer. He had the courage and strength to thank God for all of his blessings… That is courage to stand strong.
I will close with a quote from our living prophet, Thomas S. Monson. He says: "Dare to be a Mormon. Dare to stand alone. Dare to have a purpose firm and dare to make it known."
Brothers and sisters, if we can follow that simple phrase, if we can dare to have a purpose firm and dare to make it known… if we can follow the examples of people such as the prophet David and people like my uncle… if we can look trial and travesty in the face and have the courage to stand strong, I know that God will bless us and that we will stand as true believers in his gospel. And I say these things, in the name of Jesus Christ, amen.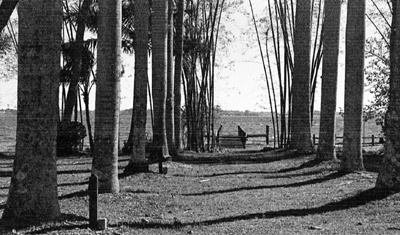 © Gizelle S., Miami, FL