My Hero
November 19, 2010
If flying was a gift, she would possess it. If faith was a skill, she would have it, and if love was in short supply, and in danger of running out she'd still give it away each and everyday. My hero, she is one of the few people that know me well enough to hurt me, while I trust her enough to know she won't. Not only is she my best friend, she's my sister.

She is one of the few people I look up to. When I was a little girl, she was the person I always wanted to grow up and be. She had tons of friends, she always looked beautiful, and to a seven year girl, she looked liked model. "Can I try on your shoes?" I would always ask, thinking they would look as good on me as they did on her. "Sure," was always her answer. She always looked out for me, and she would ask how I was doing, and always wondered how my school day went. She was the only person that seemed to care. I tried to follow in my sisters footsteps, I always tried to be as good as her in everything, but I continuously fail. All her teachers love her, and when she passes them on to me I can't live up to their standards they automatically expect out of me. So now instead of trying to live up to everything my sister has done, she taught me to be myself, and have people love me for who I am, instead of who I am trying to be.

Unlike most siblings my sister and I don't usually fight, and on the rare occasions that we do, we're over it within ten minutes. One time, we were at home alone. I was on the computer talking to my friends when she came over complaining I have been on for over an hour, and it's her turn. I looked up at her, and rolled my eyes.

"Lacey get off the damn computer!" She shouted

"No, I'm good." I said in reply. My guilty conscience told me it wasn't fair to stay on for the whole night, so I got off the computer a couple minutes afterward. She thanked me, and we continued on doing what we do best; being friends.






We are always there for each other. Every time one of us needs the other we're always there for support and encouragement. We both play volleyball and we strive not to miss a single game played, or a single point scored. We are in the stands with a camera in our hands and a smile on our faces.

There are moments when letting her walk off a cliff doesn't sound all that bad, but on the other hand I couldn't live without her.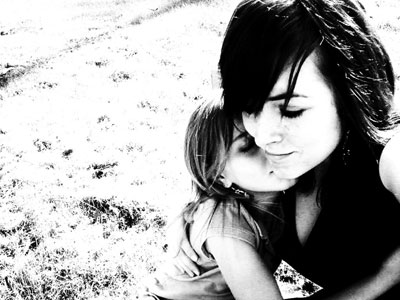 © Anna K., Portland, OR