My Mom, My Hero
October 25, 2010
My hero is my mom. The reason why my mom is my hero is because she is always there for me and teaches me valuable life lessons.
Whenever I'm in trouble because of my foolish acts, my mom stays calm and makes sure that she knows what the whole story was before she starts to get aggravated.
She also teaches me things I need to know before I get too old. It is a very helpful thing to know what to do rather then growing up and not knowing what to do in a serious situation. Once she told me never to give up on anything such as your dreams, goals, and friends no matter what.
Whenever she can, we do a lot of fun stuff. I always love it when I get the chance to spend time with my mom but sadly she works a lot. Me and her can relate to a lot of fun things, Like going up to the mountains, and going to avalanche games which is always the best.
No matter what my mom will always be my hero.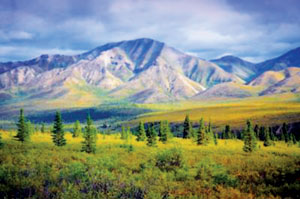 © Haley L., Anchorage, AK