Dedication...
May 24, 2010
To be a dancer it takes extreme dedication from the dancer, but also it takes a director who is dedicated to improving you not only as a dancer but a person as well. I take dance lessons at a smell studio in my hometown, and have been since I was four. My whole life basically revolves around dance; I eat sleep and breathe it. The most important thing I have learned through the years is not dance steps, but how to strive to improve myself as an individual.



Passion is the key to a talented dancer, when you are taught to dance by someone who really puts passion into their dancing it starts to flow and show emotion rather than just steps being put together. Dance is a way to express your self through your movements and emotions, instead of through words. To me dance is not just a hobby but a lifestyle choice.


To be a dancer and performer is the best feeling in the world to be on a stage with the lights shining down on me is unexplainable. To have such an opportunity is fantastic. And I owe it all to my directors for believing in me and pushing me to the best I can be and I greatly thank them for their dedication and commitment.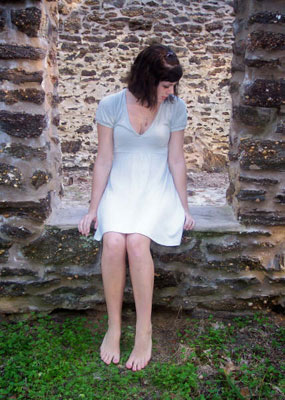 © Katie S., Vineland, NJ