My Lesson of Death
May 4, 2010
Isn't life funny? How one thing can lead to three other things? The worst part about life is death. Like when a family member dies. My grandfather, Charles Kelly, recently passed away because of he had cancer. He passed away December 11, 1009.
He was a great man, truly, one in a million. He taught me so much; he taught everyone so much. The day he passed, I skipped school to be with him even though he was asleep most of the time and couldn't really talk. I told him I loved him every minute he was awake so that he would know so he would remember. The rest of the family (from Tennessee) was at his house too. They didn't exactly know what was going on and why it was happening. I've never cried so much in one day. I never truly got to say goodbye, he never got to see me graduate, and we never really got to spend time together.

I remember one day, when he took me to a car wash, I was very little and I didn't want to cross the street. I was scared I was going to get hit by a car. Right before my eyes filled with tears he told me "Don't worry. I got you. I wont let go." That was the last thing I said to him. He remembered that day, too.

I wish he were still here, still here to teach me, to help me, and to love me like he used to. When I was younger I didn't really pay attention to him. I thought he was just an annoyance. An embarrassment. I wish I could take it all back. I wish I could have shown him more, and been with him more. He wasn't the first death and not the only but he is the one that means the most.

Both my grandma and my dad are still hurting probably more than me, but for different reasons. They are so sad because my grandma lost her soul mate, her lover, and the other half of her. My dad lost his dad, the man that raised him, and the man that never left him. They are still devastated. Me, on the other hand I'm hurt in a totally different way. I', sad because I never really got to be with him, grow up with him. I never got the chance to do everything with him. I wish I had one more chance to tell him everything he means to me. I keep his picture on my binder because I don't get to see his face anymore. Even though every time I look at my binder I almost start to cry, I'm happy because at least I can see his face.

Death is a lesson. Something everyone goes through and learns from. Charles Edward Kelly has taught me so much. He's taught me to be happy without worrying, never hate, and love without regrets. Losing him was heartbreaking, but now he's in a better place. Somewhere with no pain and all love. I hope someday I could teach my friends and family the valuable lessons I learned. Now, he has a new beginning.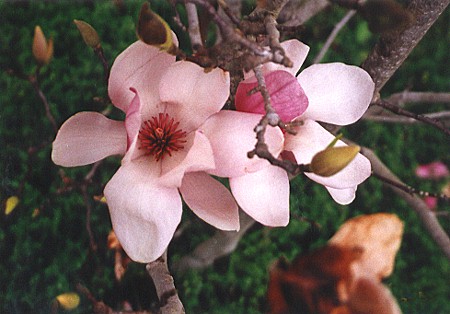 © Callie B., Destrehan, LA