Sparkels
April 27, 2010
There was one happy kid named Dave. Dave was happy with everything even with school and homework.
Dave went to school and his best friend Pablo had sparkles in a bowl. Pablo started running around the classroom throwing sparkles everywhere.
Dave grabbed an empty bowl and got some sparkles from Pablo. Both of them started running around the room. Soon enough everyone started running around the room throwing sparkles and giggling at the same time.
Ms. Weiner came in the classroom said "OOOOOOO SPARKLES" and joined them.
The class did that the whole day. The end of school came and Dave asked Pablo if he wants to come over.
Pablo brought a bowl of sparkles with him. Dave called all his friends that he is throwing a sparkle party. Everybody started running around Dave's house throwing sparkles.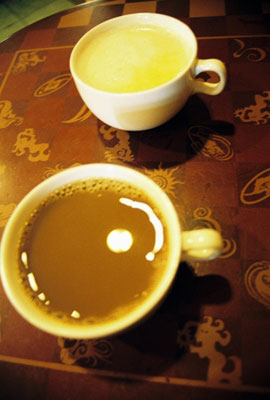 © Jaci S., Duluth, GA