My Inspiration
April 8, 2010
Some people in the world think of role models as being famous. But even ordinary people can positively influence others. People look up to someone and recognize them as a role model because he/she inspires them to do well or try their best. For me, the person that makes me feel like I should always give one hundred percent, all the time, is my soccer coach, Jeff Dane. My soccer coach has always been a friendly and outgoing guy to me. He always cares about how I act and my character on and off the field. The whole team respects him and is glad to have him as a coach.
Jeff Dane is a teacher as well as a coach for my soccer team. He graduated from college with a Masters of Science degree in education. He worked as an elementary school teacher in the Independent School District for 4years. Now he works for Professional Development teaching teachers and has been working there for about 5 years. He has achieved many accomplishments in his life and will keep achieving more goals in the future. Because Coach Jeff knows the importance of getting a good education, he likes to hear about what grades I get in school and pushes me to get the very best grade that I'm capable of getting. Since I know he wants me to get a good grade, I try my hardest to do the best that I can. He influences me to always do everything I can in school that will benefit me in the future.
Coach Jeff tells the team words of wisdom not only for soccer but for life as well. There is always a little quote for whatever I go through in life. Many times his words of encouragement aren't just "never give up" or "keep trying" he also says things like "do everything with a purpose". The motto he loves and uses the most is "I am very special and unique, a designer original, one of a kind. Out of the billions of people in the world, there is only one me. I will strive to be the very best me that I can be. I will respect myself and others; I will improve my life each day through my mind, attitude, and behavior. I have a positive purpose, and the world will be a better place because of my life." He has us say it every time before we leave from practice or a game, so he reminds us frequently about how special each of us are as an individual.
My coach doesn't just say what to do and leave you on your own to do it. If you do something wrong, he will tell you what you did wrong and how you need to fix the problem. He is good about explaining what to do the next time so you don't make the same mistake twice. He will help you until you get it right and he won't steer you in the wrong direction.
My coach is my inspiration when I get up to go to school and when I get up to go to a big game. He pushes me to do things I wouldn't do if he hadn't cared for me. If anyone got to meet him, he/she would like him instantly. He inspires me and many others. I'm happy that I met my coach not just because he is a good coach but because he is a good role model too. Jeff Dane is not famous. He is just an ordinary guy who is an extraordinary role model.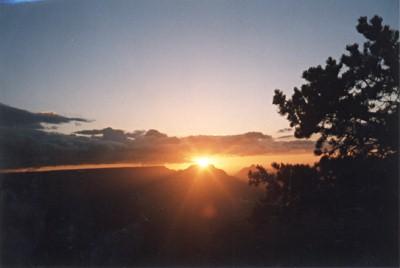 © Amanda T., Scituate, MA