My Aunt
MAG
February 19, 2010
She is my hero, my aunt and mom. It may not exactly make sense, but she is. She has given me so many amazing gifts. Others may take them for granted every day, but when you've never had these things and you receive them from someone who doesn't need to give you something so precious, it floors you.

I don't know how it happened, exactly, but she wanted me. I'm not all that special, really. I'm just another kid with a messed-up life – a father who never loved or wanted me and a mother who resents me. Why in the world she wanted me, I don't know, but she did, so here I am.

I started out as a paranoid, awkward, silent, hurt, and alone kid without the ability to feel, and she turned me into someone totally different. With her help, I've learned to trust, even if only a few people right now. I've become comfortable with certain aspects of my life. I've begun to speak out. I've begun to heal. I've gained a family, and I've started to feel.

Humans are born to love, and they usually love someone – parents, aunts, uncles, siblings, etc. She taught me how to love, truly love, as in unconditionally. It's amazing how she accomplished all this while dealing with her life, which is by no means a picnic. I don't have a clue why she would dub me worthy of all the frustration, pain, and hard work, but she did, and I'll be forever grateful.

She hasn't run away even though I have so many odd whims, health issues, and a grave lack of confidence. She's stuck by me, encouraged me, supported me, and best of all, loved me. For the first time in my life I can see that I was being treated poorly, and I understood that I was worthy of someone's love and a better life. All thanks to my aunt, a woman whom I met not long ago but who became a mom to me almost instantly.

So now, whenever I hear the song "Cowboy, Take Me Away," I think of her because she likes the Dixie Chicks and this song. So now when I wake up with a nightmare and I hold out my hand, I pretend she's there. So now when I say, "Good night, Mom. I love you," I pretend she can hear me. Sounds pretty crazy, but she has made a profound difference in my life. It's a wonderful feeling to realize that when I'm sad, she's there for me. No matter how far away, she's there.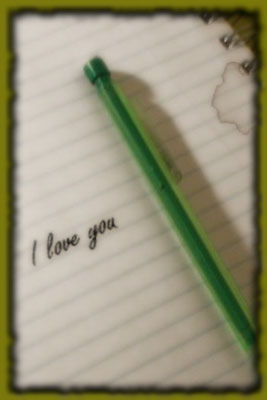 © Rebecca B., Marietta, GA