Burn Victim Kimberly Holt
MAG
January 28, 2010
On September 15, 1984, two weeks into her senior year of high school, Kimberly Holt, 17, and her family went to a friend's house for dinner, and roasted marshmallows in the backyard. The fire was dying, so Kim's boyfriend told a guest to pour on more fuel. When the fumes ignited, the fuel in the can exploded, sending an enormous fireball Kim's way. She covered her face and tried to roll to the ground. Her parents and friends threw blankets on her to smother the flames, but Kim and her boyfriend were both seriously burned and immediately went to a burn unit.

Kim's boyfriend died 10 days later, and she fought for her life with burns on over 65 percent of her body. Her throat swelled shut when she arrived at the hospital, and she was without oxygen for several minutes until the emergency room staff performed an emergency tracheotomy to save her life.

A third-degree burn cannot heal by itself; the skin must be replaced with grafts using skin from other parts of the body. Kim is completely scarred, because all the parts of her body unharmed in the fire were used for these grafts.

And so, Kim began her long, painful journey of skin-graft surgeries and therapy. Daily debriding and tanking sessions took place, where dead tissue was scraped off so she could fight infections and help the skin to heal. To make sure that her limbs stayed stretched out, her legs and arms were tied down, and she had to wear a neck brace. They also put steel pins through her fingers and wrists to keep them separated. Unfortunately, they had to amputate a few of her fingers, because they were too badly burned. Later, a toe was removed to give her a thumb.

Kim had hours and hours of physical therapy to learn how to walk, brush her hair, feed and dress herself. She spent 95 days in the hospital. Just five days before Christmas that year, the doctors let her go home.

"I came home bald with one ear, nine fingers, bright red skin," Kim says. "Have you ever heard the saying, 'Looks aren't everything?' Well, that isn't what society says."

When she went out to dinner or to the mall, people would ask, "What happened to your face? What are you doing out in public?" They would yank their children away.

"I spent hours crying over what people said. It has not been an easy road, but God has been good to me," Kim says.

Now, Kim travels to burn conferences all over the country, and speaks to doctors and other burn victims to show them that everything can eventually be okay.

Kim is not Superwoman, a basketball player or a movie star, but she is a hero. Kim could have been bitter and angry about her situation, but instead she has turned it into something good. Now, she returns to the burn unit where she healed and talks to people who are recent victims. She shows them that life can be normal again. She helps burned kids by going to their classrooms and talking to their classmates. She tells them their friend is still the same person on the inside.

"I am always trying to tell my children to look on the inside of people, and that they should never judge somebody by the outside," she says.

Kim also volunteers for the Starlight Foundation and helps make sick children's wishes come true. In addition, Kim speaks to doctors across the country to help them better understand their patients' feelings and fears.

I have known Kim all my life, but my mom told me I never noticed that Kim was burned until I was eight when I overheard her talking about it. When I asked what had happened to her, my mother said, "Didn't you know Kim was burned?" I said I knew Kim's skin was different, but I always assumed that was just the way she was!

Kim is nice, and kind, and funny, and she loves me. It doesn't matter what her skin looks like. It matters that she is a good person on the inside and God has made her just right. That is why she is my hero. She looks to the heart, not to outside beauty.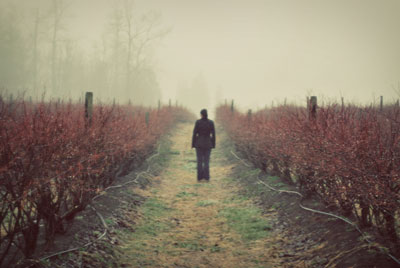 © Molly H., Lynden, WA