Friend, Emily R.
MAG
Emily stood inches away at the barre. Her soulful brown eyes, filled with determination beyond her nine years, were fixated on me as we moved in perfect unison. Each week we practice dancing techniques together, and although I am seven years older than she, we have found a way to execute perfect pirouettes together. During the three years we have danced together, we have developed a special bond. When we aren't perfecting our dancing, we are eating peanut butter and jelly sandwiches, giggling at silly knock-knock jokes, or having those heart-to-heart talks that dissolve into tears, bear hugs, and smiles.

Emily lost both her parents at a young age, and her childhood reads like a tearjerker novel, although you would never know it by watching her bounce around the dance studio. During the time I have spent with her, I have wondered where she draws the strength to overcome so much and find happiness around her.

I have slowly come to realize the role I have played in her life by reading the short notes she stuffs into my ballet bag after class. Although she may never realize it, in many ways we have mentored each other. I've taught her to dance, but more importantly, have filled the shoes of a "big sister." In return, she has taught me to be grateful for the treasures in my life and the importance of sharing these gifts with others.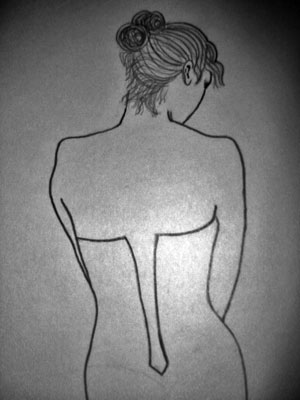 © Jennifer B., Larchmont, NY