Shakira
MAG
Shakira is very involved in touring as a performer, but that is not her only focus. For the past six years, her most passionate mission has been helping thousands of poor Colombian children whose lives have been torn apart by the country's civil strife. For her professional accomplishments and her work on behalf of her country's victims of violence, Hispanic Magazine selected her as their "Hispanic of the Year."

Shakira's project, for which she is the honorary chair, is the Pies Descalzos Foundation, a nonprofit organization that is dedicated to improving the lives of young Colombians who have been forced to live on the margins of society. She has provided high-profile leadership, financial support, and hands-on involvement that has made her a frequent and energizing presence at foundation projects.

Even though Pies Descalzos Foundation has made a lot of progress, there is still much to do. Shakira says she is constantly thinking about the next steps, because these kids deserve an education that is the key to their future.

The foundation addresses many needs. The situation in Colombia is the second worst humanitarian tragedy in the world. Over two million Colombians have been forcibly displaced because of the civil war; 800,000 children have been victims of violence and forced from their homes; 6,000 children have been killed or crippled by land mines; and about 5,000 children die each year from rampant violence.

The foundation believes that the children's trauma will be reduced if they go to school and receive basic daily nutrition. The organization's first school opened in 2003, in Quibdó. As impressive as this effort is, the foundation has reached less than five percent of children in need of their services. The number of new victims is increasing at a rate of close to 60,000 a year.

Shakira has seen firsthand the problems caused by this violence, which has led her to seek a peaceful solution. Through Shakira's efforts, Pies Descalzos Foundation is bringing the story of Colombia's plight to an international audience.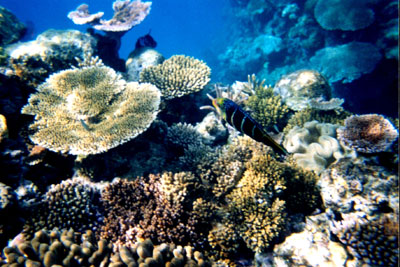 © Brittany B., Louisville, KY