Brother Billy M.
MAG
January 24, 2010
When I was little, I wanted to be just like my brother. Eight more years of knowledge and experience made him seem like royalty to me. My brother, the superhero. I clung to his every word as if I would never hear anything like it again. But in reality, we were never that close. Just brother and sister, siblings, family. I always admired everything about him, but I couldn't tell him. I couldn't let him know that I thought he was better than me.

I've always been the goody-two-shoes. I always followed the rules, was always where I said I would be, and tried my best on my schoolwork. Failure wasn't really an option. Billy, on the other hand, had a way of handling things that tended to get him in trouble, and probably landed him where he is now. Twenty-seven, 160 hours of college credit, no degree, and unemployed while awaiting clearance for basic training isn't really how most people would define success – but it works for him.

What separates Billy from others in similar situations is his heart. My brother has the biggest heart of anyone I know. And I guess that's what makes us different too. I am a thinker. I analyze every situation, then go from there. Sometimes I follow my heart, but mostly I follow my head. Billy lets his heart take the wheel and steer. ­Emotions first, consequences later, it all works for him. I've always wished I could be that way. Hit every curveball life throws without thinking about the specifics of how to hold the bat, when to swing, or how hard to hit. I just want to be able to see the ball, then swing and hope for the best, like him.

What Billy doesn't know is how proud I am of him, for everything: mistakes and failures, achievements and successes. Because to me, the good outweighs the bad; he is one of the best and I admire that.

Billy has always been there for me when I've needed him the most. He has no idea how thankful I am for everything he has done for me, especially this past year.

Thank you, Billy, for all the times you've stepped up to the plate and stood by my side. Thank you for making the 45-minute drive to school at midnight to pick me up after Papaw died, when everybody else was going to wait until morning. Thank you for holding me and telling me everything was going to be okay even though you were hurting as much as I was. I know that was one of the hardest things you ever did, and I wish I could let you know how much that meant to me. You were my hero that night and I will never forget that. So, with all of that said, there is something I want to finally let you know – you have always been better than me.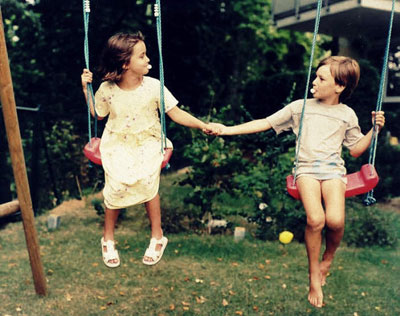 © Lauren K., North Kingstown, RI