A Hero
January 13, 2010
What is a hero? A man with huge muscles, in tights, and a cape. Perhaps, Superman or Batman? I am not talking about super- heroes. I am talking about a different kind. An actual Hero. Those that are seen every day.
I walked with my friend from school. As I passed a liquor store, There was a homeless man of the age of 60. I could hear my mom's voice in my head, "Don't stare him in his eyes!" But I always do.
I looked in his eyes and stopped walking. I pulled out 5 dollars and the sandwich from my back pack. I handed him the money and food. He looked at me with a smile and thanked me many times under his breath. That was my lunch and my money for the rest of the week. I knew that I could just bring more food for myself anyway.
A lady who owned the liquor store approached me and smiled. "You're very nice! You're like a hero." The words repeated over and over. Hero - Hero- Hero..
Who is your Hero? Is it someone your age? Someone older or younger? Maybe not even human. A dog can be your Hero. My hero is not a being. It's music.
Music can help you emotionally and physically. You can cry your heart out to a song from your prom night or you can dance to your favorite song and burn oh so many calories. I listen to music while I do almost anything. Music is what I love and is my hero.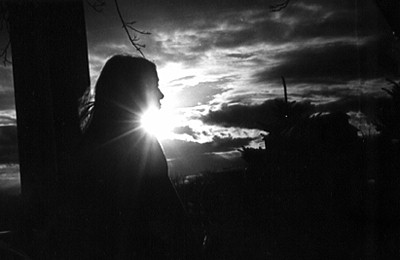 © Elizabeth G., Marblehead, MA