Michael Jackson: The Last Prodigal Son
December 11, 2009
2009.
The final apotheosis of Michael Jackson.

Returned was he, when he was lost. Then he was lost, but now he is found. Shall we not celebrate what the far future of holding this son dear contains, or shall we grieve his past mistakes, and live for what we were? We did the first. And we accepted him back into our lives like the Lost Son.

The bright stage lights shone on a thin, hollow figure, stations behind scores of body guards and a single podium. Thousands of people stood before him as he announced his long sought after return of the king of pop to the stage.

And we welcomed him back into our arms with open and forgiving hearts. But our welcoming hands were for scorn, for we did not have him back for long. The son was taken from us as swiftly as he returned. The life that filled our eyes and rejoiced our spirits when we saw him dance, was suddenly and so undeservingly taken from the king. And now the piece of him that we all kept with us. Was taken. And destroyed. And spit on. His life ended so young because he had so much of it in his eyes. A look or a glance, or a twinge of the feet on the dance floor, and we applauded.

But there were enemies. People who scorned and mocked the values that we all adored. People whose life had left their eyes long ago and saw in Michael's what they could not have in their own. And when the king had fallen, rejoiced did they. And sinned did they.

But the death of the son had not come in vain, for all over the world, enemies were coming together, were dancing together, to celebrate the life of this single man from Gary Indiana. Michael was born with a gift from God himself and every time his feet grazed the floor, it shone with the light of angels. And those who did love him were scorned and mocked by those who shone in his glory.

And though we could not be with Michael, we were with him in spirit and in soul. In mind, and in body. His grace and beauty, bestowed on him by the gods, launched him to super stardom and his final apotheosis. As it had been said before him, those who live fast, die young. And he did. He died before we had had enough time to appreciate his wonders.

And as suddenly as we had learned to appreciate this man, we learned to mourn him instead, But as soon as he was gone we knew that his nature would stay with all us for undoubtedly a very long time.

Then he was lost. But now he is found.

The prodigal son is returned.

"What moves me so deeply about this sleeping little prince is his loyalty to a flower--the image of a rose shining within him like a flame within a lamp, even when he's asleep... And I realized he was even more fragile than I thought. Lamps must be protected. A gust of wind can blow them out"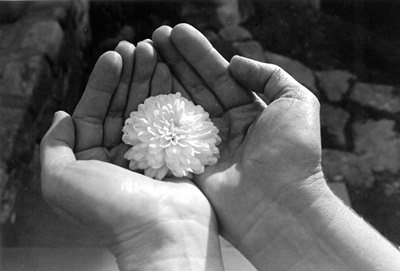 © Beth S., Marblehead, MA