Inspiration
December 7, 2009
I will tell you why I'm writing this work. I want to let the people who help me live everyday to know who they are. I want them to feel happiness and joy. I cannot summarize how much these people mean to me, but I will touch base on the subject.

My mother is named Teresa. She is forty three years old and does not act like it one bit. She watches cartoons with me on Saturday mornings. We eat cereal and candy until our stomachs explode with rath. She chases me around the house when she is upset with me. No, she does not act her age. She reminds me to be a child sometimes. To not take life so seriously. She gives me everything I could ever want in a mother and I am eternally grateful.

My best friend ,Paige, is also one who inspires. She wears heavy black things and has a tough appearance. When you talk to her she is the least scary person in the world. She is kind , gentle, and supportive. She also is quite funny. I do not know what I would do without her.

There are many things I could write about Travis. An example is of how he likes sharp things and knives. I want to write about our friendship. I first met him 2 years ago and we have been best friends since. He is 15 years old with a strawberry blonde type hair and gorgeous eyes. He makes me realize how great my life is and how I should appreciate it even when no one else does. He makes me a better person.

In the dictionary , inspiration is defined as " the action or power of moving intellect or emotions." I think inspiration is so much more than a simple little sentence. Inspiration , in my opinion, you cannot define. You have to feel it throught your mind, body, and of course your heart. If you do not feel it, you are simply not being inspired. As I look around me and see all of these writers. I myself feel inspired. I feel apart of something special that will never happen again. In conclusion, Inspiration is a marvelous thing.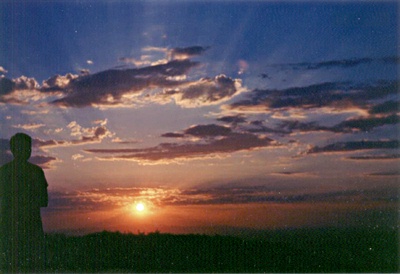 © Jovee B., Dededo, Guam