Mr. McCaffery
December 4, 2009
Last bell has rang, still no teacher present. Two minutes pass by, and then he enters the room with an overwhelming glow, ever so happy to teach us. Though he taught us every day, it was never a conventional way. He always had a lesson plan or lack of one that made the class very interesting. You never came into class knowing what we were going to do. A "typical" day in biology could be from a modified lab that McCaffery to be fun and range to a day where we would just go outside and play kickball. Knowing you had biology during the day made going to school so much easier, it gave students the understanding that if all else was bad in the day they would have an hour in a half of fun. Alongside his no homework and no test policy made and anxiety free class never wondering "did I do last night's homework?" Most students who had him would say his class was their best of their sophomore year or their whole entire high school career.

Mr. McCaffrey was one of those teachers you never will forget. It was his personality that made him stand out. He was truly a people person. He always listened to the student no matter what and always trusted you till you misused his trust. Plus he was a teacher for decades so he knew what a bad apple looked like. Even with that perceptive sense he would listen to the most untrustworthy kids who the other kids knew it was a mistake, but he gave everyone the benefit of the doubt. It was truthfully sad when kids didn't realize how much trust he gave them then took advantage of him. Though some kids gave him trouble he never took it out on us like some teachers do, teachers of think if a few people mess up that all should suffer. Mr. McCaffrey is rare teacher that if you never had the privilege to experience his class you missed out on an extraordinary class and a remarkable person.

His relating ability made the kids love him more. He knew what high school teens go through and tried to help. He inherited that from being a counselor for many years before becoming a biology teacher. When we came to him with our problems he listened and often knew what to do. He knew the stressors teenagers faced like holding a job, family, homework and maintaining a social life. With that understanding, most students felt closer to him and felt like they could confide in him. He always considered himself a counselor first no matter if he was teacher as well. He also related to kids through sports. He coached football for South years before I got there, but coached many sports including track when I was there and he complained of staying late, but said it was worth it watching kids being so competitive and their willingness to win. We had a lot of baseball players in my class and whenever we said base ball he would pretend he was asleep because he thought it was boring, and he thought it had lost its meaning when all the players were being convicted of using steroids. It was just another thing he did that made everyone laugh. It was considered a unusual class if you walked out of the class and your cheeks did not hurt.

Really you cannot meet a more genuine person. The amount of time he put in for his students went above and beyond any expectations. He did anything you asked with a smile and a cheerful jolly laugh cracked everyone up; he would have on short sleeve collared shirt that was tight enough to see the effect of his other passion, eating and protruding gut would go in and out as he laughed and his coffee mug in hand the whole time. With that kind of look it was easy to like him but if you got to know him you know he is even nicer than he looks.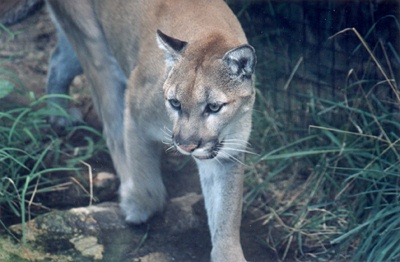 © Kasey W., Sanbornton, NH