Joan Hamm
November 28, 2009
From the day I was born, my grandmother was a friend and a hero. Many personal experiences made our relationship healthy and strong. Even when troubles came up, she never made things hard on me and family. From taking my sisters and me to the doctor, to helping with local fundraising events, my grandmother was a fighter. She is my grandma; she is my hero.

My grandma always helped out around the house as best as she could. The biggest help was picking up siblings and friends from the bus stop. Every afternoon, she was there, minivan and all, waiting for us to get off the bus. Most days, she still had the AM radio on playing the Arizona Diamond Backs baseball game, getting mad if anyone tried to change the station. Throughout the drive home, yelling as if she was actually at the game, cheering the Diamond Backs on. She helped make life easier for my whole family.

My grandmother was also the fulltime babysitter. If the parents wanted an evening out, they didn't have to look hard for a babysitter. Although she went to bed around 8:30 PM, the night would always end up being fun. Movies, pizza and a game of cards or two later, our evenings were complete. These nights were not only enjoyable for her, but for me also. I loved having nights with my grandmother.

One of my grandmother's passions was a fundraising organization called Student Supporting Brain Tumor Research (S.S.B.T.R.). S.S.B.T.R. is a fully student run walk-a-thon where people from all over the country come and support this great cause. Although no one in our family was affected by a brain tumor, she always loved supporting it. Even though she couldn't walk in the walk-a-thon due to countless knee surgeries, she could always be found near the registration booth. My grandmother helped keep things in line and organized. For this upcoming year, my grandmother raised over $1,000 to benefit this cause.

My grandma was a very heavy smoker and alcoholic, starting at a very young age. She had many health issues and finally when her husband had died of a few heart attacks, she had had enough. When she quit smoking it was a great thing for her family and her health. Her family and friends were greatly relieved and helpful when she decided to make the life changing decision. Smoking helped my grandmother to do many things previously unthinkable. Quitting smoking affected her life for ever.

One morning, my mother seemed very depressed. I asked what was wrong and she told me news I never wanted to hear. My grandmother had fallen down the stairs in the middle of the night, hitting her head very hard. We quickly took her to the emergency room for treatment. The doctors performed a CT Scan on her head. When the results came back, they showed she had a Subdural Hematoma or bleeding and bruising in the brain. After countless tests, the doctors had unfortunate results.

The tests had shown my grandmother had Acute Myeloid Leukemia. This form of Leukemia can be very aggressive and often fatal. The only treatment is a type of chemotherapy that can be just as harmful as the cancer itself. She was very quick to answer she wanted to risk it and take the chemotherapy. After two rounds of chemotherapy and 56 days in the hospital, my grandmother seemed to be doing great. We were able to take her home for about three weeks. Unfortunately she ended up back in the hospital for about two months as a follow-up to see how things were progressing. Another week home and she was in the hospital yet again. This time it did not look so good.

The cancer was coming back and another round of chemotherapy was not an option. My grandmother was so weak and so confused if the cancer did not take her life, the chemotherapy would. In fact, her blood pressure was down to76/26 so the doctors decided to put her in the Intensive Care Unit for a second time, just to be safe. Within a few days my grandmother was out of the Intensive Care Unit. Then after a few more weeks in the oncology floor, my grandmother's cancer was finally taking over.

My mother, her two brothers and her sister had a huge choice to make. Since my grandmother was so confused, they had to come to a consensus and that was to take her to hospice. After the transport to hospice, she seemed very comfortable. After one night in hospice, it was her time to go to her husband. In the late night of October 20, 2009, my grandmother passed away very peacefully and was with the love and support of all four of her kids.

My grandmother was a fighter and a great person. She made her time in the hospital fun and as if she owned the place. Many say there is a fine line between friends and family and strangers. For my grandmother, that line was very blurry. She was a grandma to many, especially when she went to the grocery store. She was loved by many and will be missed by even more. The hard road my family and I went down throughout her time in the hospital was a great growing and learning experience for all. She is my grandma; she is my hero.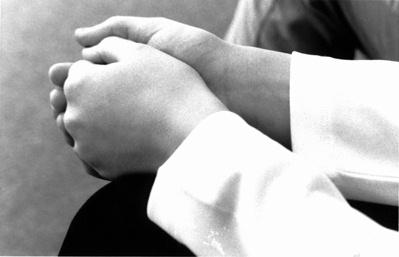 © Sarah G., Greensboro, VT