More Than One Hero
November 11, 2009
More than one, I have more than one hero. Some are from books, others non-human. Family, friends, people I look up to, and animal companions. I could never narrow down who my hero is.

Have you ever wished that someone had your back the whole time; that they would support you through different passages in your life? I had that in my mom and dad. My mom taught me how to go through the day with a smile on my face, even with my biological father having died of melanoma when I was two and a half. She was my personal shoulder to cry on when I was sad, for this or that. It was only later; that I knew what it was like to have a father. After remarrying, my new dad showed me the true meaning of punishment. Have you ever had soap put on your tongue when you're caught lying? Even if it was minor, that always happened to me. My dad taught me a valuable lesson; never tell a lie unless it was to save your life, because you can hurt yourself and others by doing so. As a way to make me improve myself, my parents would ground me when I had or have bad grades. As they did and do, I was forbidden to go to two birthday parties, and a Halloween party, so far this school year. They do this because they know I can do better than what my grades show, and thus have given me their support to improve. I know I can always come to them for help.

I've found some heroes out of my closest friends. I have a friend I can openly talk to, regardless of the topic of discussion, and that friend is of the opposite gender. Not that that has anything to do with it; I don't find it as odd as another friend of mine, who almost always is talking about her favorite horror movies. I talk to her to, but not half as much as my guy friend. Technically, they're not the only friends I have. All my current friends have a trait or quality that's unique in itself, which draws me to them. I'm picky when it comes to friends; I've had even the innocent type, dump me for "better" friends. But now, that's changed. I search for people of good standards, to fill the shoes of a hero, so I'm not alone in the world.

Who I want to be, I learned from movies, books, you name it. I got inspired to change my life, to look for a way to be healthy, and non-vulnerable. This inspiration came from Noriyuki "Pat" Morita, the actor for the well known Mr. Miyagi, in the "Karate Kid" movies. Though he didn't actually know any form of self defense, I took a liking to the thought of having power over my enemies, and that if I learned enough; I would never be a victim. Though it puts a disadvantage on others around me, it makes me feel secure, and it can be a stress reliever. Of course, I'm not to show too much ferocity in my group sparing classes, because no one can advance in their skill if you beat them to a pulp; contact is to be at a minimum. That's coming out of the mouth of a blue belt in karate/kung fu. I currently study down at Kent Station.

I've always had a love for animals. They're always within reach. When I was lonely, I had my cats. The oldest, Amoen, Died about six months ago at the healthy age of 20 years old. Now there is only Emme, my dog in a cat's body. I had been asking for a cat for years, and for my birthday my wish came true. My parents and I went online to see what kinds of cats were in store, and I found her. She was currently living at a vet in Renton, which was the closest destination, and we went to see her. When we got there, she was playing with another kitten, and she was just what I'd been looking for. Here comes the funny part. At that time, I was tall enough to put my chin on the high counter that they had placed her on. She leaned forward, and she touched my nose with her's; she then sat back, looked at me, and whacked my nose with her paw, claws retracted. I knew then and there, that she would come home with me. Ever since, she has taught me how to read people like a book, just by their physical demeanor.

If asked, who my hero is, I can't depict the difference between any of my choices that I explained just now. I think outside of this particular box, not quite knowing what the answer to the question is. Me, picking any ole' hero, animal or human, real or fake? It would be like picking my favorite food, car, or maybe an animal. Which one is the best? Who knows? Not me. It's not like I'm incompetent, I just don't want to narrow down who my hero is when I have so many. I may not have informed you of all the heroes in my life, but then again, it's not my biography, or autobiography, so you don't necessarily need to know them all. It's not like Pokémon cards; you don't have to collect them. I compiled a small list, but I'm hoping that you enjoyed it as I had. Thank you very much.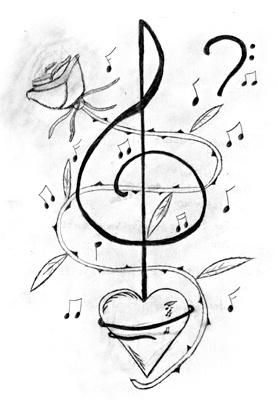 © Whitney S., Philadelphia, PA