Dedication to Michael Joseph Jackson
July 8, 2009
Michael Joe Jackson was an incredible person- not only as an outstanding performer, but as a wonderful, loving father. His children adored him, along with the many children who entered through the gates of Neverland. Michael brought joy to those around him, whether it was through music, or by his beautiful smile.
Though he never had the childhood he always dreamed of, he made sure his children were healthy and happy. It did not matter where they came from- black, white, or in between- they were his. As Paris made so clear at his public memorial- in front of 16 thousand people- Michael was loved, and will be missed dearly.
Brooke Shields was close to Michael, as were many others. Diana Ross, who Michael has said was like a mother to him, may now end up raising his children. They both had a close relationship with him that was surely dear to Michael.
Michael Jackson was one of a kind. He was the first to do choreographed dancing in a large group; the first to do the famous moonwalk; and the first and only King of Pop. However, he was not the first to touch the hearts of millions, or maybe billions of people. No matter what age you are, whether you were old when you first saw eleven year old Michael performing on the Late Show, or whether you were only three years old when you first saw the king in one of his many music videos while sitting on your father's knee while he tells you of how he saw MJ in concert the year he met your mother- he touched all of our hearts at one time or another. And his legacy does not end here. Today's teenagers will tell their future children of the legend who was. It will be a long time from now before anyone forgets Michael Jackson.
I've heard that it's human nature to only remember the good time during someone's life. I suppose that's what the world has done with Michael Jackson. We don't care what happened in those disputed trials in the '90's. What we care about are those days when he was young and on fire. We remember those days when Thriller was new and Diana was dirty. Those days when teenage girls fainted at his concerts and the world saw him as their charity icon. These are the times that we loved most, that made our insides try to burst out with passion when we hear those songs.
Many could say that we will only miss his music. But I know that isn't true when you watch how he was with his children, with his family, and most of all… with his fans. He loved all his fans. The fat, the skinny, the dorky, cool, handsome, ugly, white, black, stupid… all of them. He loved them.
He will always be remembered as simply… the Greatest Entertainer That Ever Lived.
To Michael Jackson… and all that he gave to us.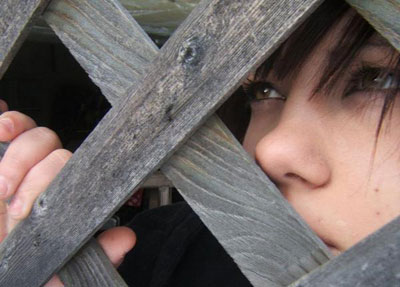 © Krystal B., Bloomingdale, IL