Once Upon Sixth Grade
May 5, 2009
Although my preteen, tomboy self would have loathed to admit it, middle school turned me into a damsel in distress.

The whole mess began the minute I was introduced to the concept of "communities." To the school, it meant throwing kids from four different elementary schools together into three random groups and ending the ear with five hundred sixth graders who were all the best of friends. As my tiny, teary eyes peered through my owl- eyed glasses at my schedule, "communities" to me meant being torn apart from every kid I'd known and grown to love since kindergarten. Replacing the boy I used to chase at recess and the girl with whom I always shared my purple crayon were classrooms packed with giant, scaly dragons. I was left to my own devices as to figure out which could be tamed and which would flambé me into a puddle of lumpy marshmallow goop.

So began the nightmare of middle school: three seemingly endless years of wandering from one fire-breathing dragon to the next. But then, out of the darkness and ending my turmoil as quickly as it had begun came my white knight decked out in shining armor. She befriended me and taught me how to befriend others. She gave me life and taught me how to live it. Slayer of my dragons, my best friend forever, Crissy H. is my happily ever after.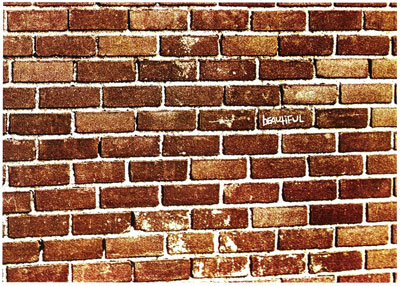 © Michelle M., Plainview, NY