Gettysburg Address
May 3, 2009
The Gettysburg Address was presented in honor of those who died in the Battle of Gettysburg. Abraham Lincoln had a great understanding for those who sacrificed for their nation when in need. Abraham Lincoln wrote and recited the Gettysburg Address; the Gettysburg Address was given on November 19, 1863 at the dedication of the Gettysburg National Cemetery, in Gettysburg Pennsylvania. Some people say that the address was written on the back of a used envelope, this is a myth. The truth is that Lincoln wrote two drafts and made changes even when speaking (Encarta.com).It does not matter how or where Lincoln wrote his speech it has changed the lives of many.
Lincoln called the Gettysburg Address a "flat failure" for the speech was all but two minutes long, the public was disappointed by the simplicity of the speech. It had followed a two hour orientation by Edward Everett. The orientation was displayed on the front cover of a newspaper, but the Gettysburg Address was shown on the inner pages of the newspaper. Some people, like Everett, were moved by the message and importance of the speech; but also Everett was amazed about how Lincoln had got the message out clear in two minutes on what took him two hours.
The Battle of Gettysburg lasted from July 1 through July 3,1863and is recalled as one of the bloodiest battles of the American history.
After the Battle of Gettysburg, during the Civil War, over 51,000 Union and Confederate solders were reported wounded, missing, or even dead. Once the battle was through, the governor of Pennsylvania assigned David Wills to purchase 17 acres of the land were the battle took place. The acreage was used for the Gettysburg National Cemetery, as a resting place for those who sacrificed their lives in the Battle of Gettysburg. Lincoln was invited to the dedication of the cemetery on short notice, though he gave his speech a lot of thought it was not long.
The Address states that the men who died shall not have died in vain if we can accept and fight for peace in our nation and establish freedom to all of the people no matter what religion, color, or beliefs that person has. That all men are created equal and no man should be treated out of order for what is on their outer coat. What matters is what is on the inside. It also says that the world may not remember what have said at the dedication, but they can never forget what they did, what they sacrificed, and help them reach their goals for they cannot resume what they started on that great battle in 1863. We will no longer pass judgment on how a person looks, but what is beyond that, what shows from the soul.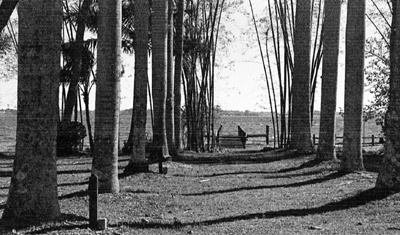 © Gizelle S., Miami, FL