If Chuck Norris Knew Her.. He'd Know He's Lost
May 3, 2009
She walks down the hallway and automatically you know her.
Even if your not her friend, you know her, for she's everywhere.
When she walks in the room, it's filled with a sense of betterness, thats just what she brings.

Some people's friends have one skill better than them, some two.
What happens when everything they do is better?
Do you feel jealous, proud, congratulatory?

You feel all three: at the same time.

The thing is, you can never hate her. She's there for you at times when no one else is and she's the one you make all the inside jokes with.
Shes still your best friend.

Sometimes its hard, but her victories and accomplishments make you want to be a better person.
Why?

Because plain and simple?

Shes awesome.

I won't name her, but you will know soon,

She's going to take over the world.

No not Hitler style,

Laura style.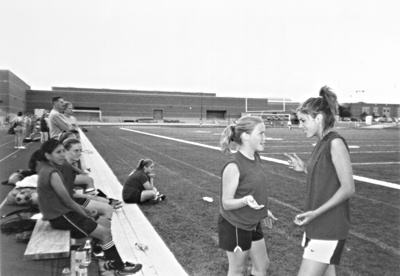 © Katlyn B., Highland Village, TX