Mr. Martin
May 9, 2018
Math, almost nobody's favorite subject. It can be extremely difficult if I do not get a grasp at it at first. Luckily I had the Advanced Math and Statistics teacher Mr. Chris Martin in my junior year.

Mr. Martin is a tall laid back man. He has black hair, glasses and a big smile. His personality is much like mine so that's why I believe I feel so comfortable around him. He is kind and caring. He can also crack jokes. Mr. Martin is a comfortable man and is nice to be around.

He is the first teacher I actually felt so comfortable around enough to ask questions. Due to my intense anxiety and fear of most adults I would never ask questions in my first two years of high school. Surprisingly in his class I do ask multiple questions per investigation, homework, etc. He gladly helps me with them as well. With easily learning the math I can get my home work, investigations and other work, done done done.

One day when I was wearing my batman t shirt as he was doing an equation to find the number of possibilities. It came out large and he exclaimed.

"Holy cow that's a big number Batman!" I laughed and smiled at that. Even with most of the students talking loudly and being disruptive he can easily put them in their place. I actually get A's in Advanced Math and Statistics. The first actual math class I don't get a C or lower in. That's saying with the stuff I have gone through.
Mr. Martin is also a parent to two daughters. He has pictures of them up on his wall and the two are so cute. He is a caring, laid back, and enthusiastic. Mr. Martin gives much enthusiasm to working as a math teacher. Always ready to add in a quipp or comment on the math question.

He is very sweet and even though at first I do not get a question he points out the obvious and smiles and laughs with me when I realize I missed something. He deals with me asking again and again without giving the actual answer right away so I can learn on my own. Mr. Martin is also very head strong and deals with question upon question upon question.

One time when we were doing our normal warm up for the day. To me it seemed as such a simple question. The easy way of finding the answer was twelve divided by three to equal four. Mr. Martin watched in slight horror as everyone was saying different answers that seemed outlandish.

"Six! Two! One half!" And many others. Then when everyone calmed down I calmly said "Four" and Mr. Martin smiled as he said the answer was four. Everyone yelled that it was unfair. I laughed and smiled being the only one to get the answer right.

Mr.Martin is a wonderful teacher and such a good man. I thank him a lot due to him being the first teacher I feel comfortable enough to talk to. Math might be hard but, you just have to have a good teacher.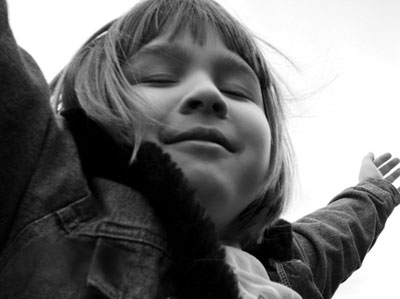 © Morgan C., Fridley, MN