Mr. Paul
May 9, 2018
History was never one of my best subjects until I had Mr. Joseph Paul sophomore year of Arrowhead. My day ended with his hour and each day, I was the most excited for it (even though I did not have friends in that class). Mr. Paul has such emotion and enthusiasm for history that it made me smile. He is tall. I believe almost six two. He has a big smile and he is skinny. He has a shaved head and a warm heart.

A child at heart he acted out different parts to explain things. Such as the U.S. deciding not to join in with the other countries. In many different situations, he crawled into one of the corners and pathetically looked behind him, then back into the corner. Seeing such a tall man do this was plenty amusing. I took away to keep being a child at heart and be so enthusiastic to make the class laugh and smile.

I never did well in school, (always B's and C's even D's, I rarely got A's) but surprisingly I did in his class. One test on the Western life in the early U.S. I thought I wouldn't have done well and just get a plain B or C like normal. Sitting there he was about to pass back the tests before he got the attention of the class.

"Class, we have to applaud one person in here for being the only one with an A+, the only one who got everything right. That would be Miss Emma Hooge." He had said with a big grin. I was shocked as he handed my test back, I looked it over frantically and found there was nothing wrong with my test. I covered my mouth in shock as everyone started to clap for me. Smiling back up at him I gave him my thanks.

Mr. Paul is one of my only teachers at south campus who actually cared about my well being. When I was having such a rough time, When I was anxious, When I was not at school, he cared. I even got him a christmas present because he is such a wonderful man. He encouraged me and had such funny stories that I was happily ready to work as hard as I could in his class. Mr. Paul was the only teacher in a really hard time that cared and made me happy.

I definitely wished I could have Mr. Paul again. He is such an energetic, youthful, caring man. He is a family man as well as he does have his children. He is also such a fanboy. At his classroom at north campus he has a shrine of Abraham Lincoln, his favorite person. One of my drawings of Abraham Lincoln I did is displayed as well in that shrine, which is a big honor.

History was never one of my best subjects. Only when I had his class was when I had my first A+. Thank you Mr. Paul for being such a good teacher.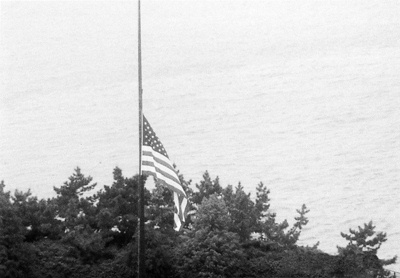 © Jessica E. Pelham, AL